Crinodendron hookerianum
Archive entry 10.06.12
Archive entry 11.06.17
Archive entry 31.05.20
Archive entry 13.06.21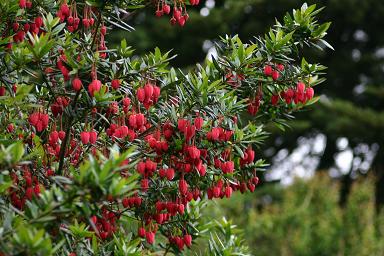 3rd June 2006

A wonderful large evergreen shrub, with spectacular red lantern flowers in early summer. In its early years it benefits from being cut back a few times, or it will become tall and straggly. I am heartbroken that I had to cut my big specimen down (although I really like the space it has left). I have planted three more around the garden to replace it.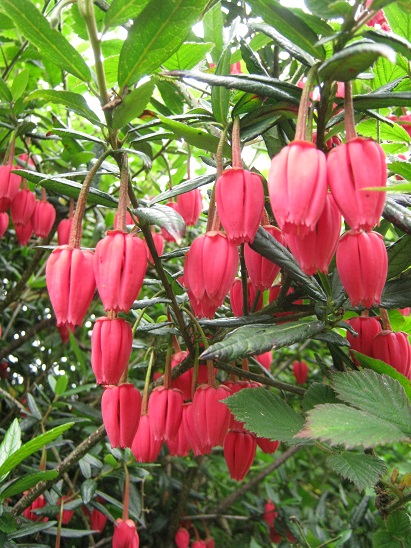 4th June 2012

It has taken a few years, but the young plants are finally producing a decent show.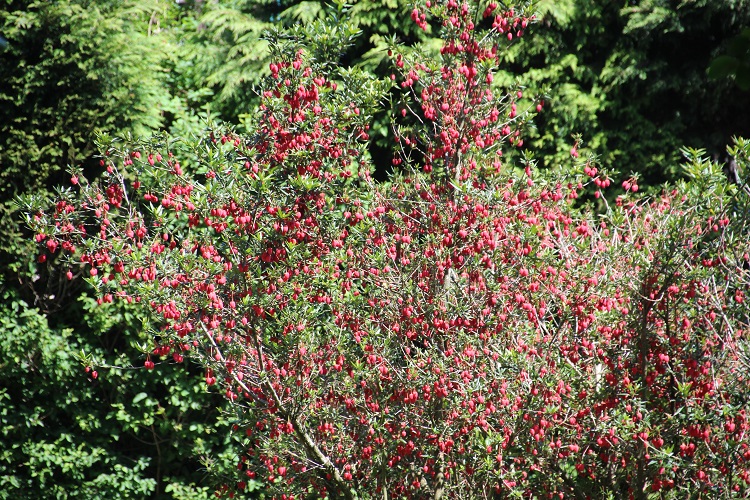 30th May 2020

The species is native to Chile. It was first collected by William Lobb and introduced to the UK through the Veitch nursery in 1848.



References:

James Armitage, Dawn Edwards, Neil Lancaster, John G. Hillier and Roy Lancaster (eds), The Hillier Manual of Trees and Shrubs, 8th edition, 2014.
W. J. Bean, Trees and Shrubs Hardy in the British Isles, Eighth edition.