Crocosmia 'Cascade'
Archive entry 12.09.10
Archive entry 22.07.18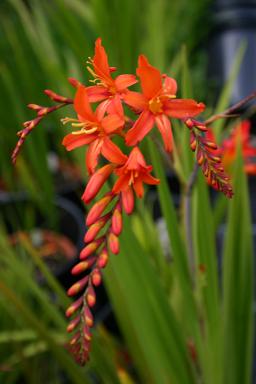 2nd August 2007
Raised by Gary Dunlop, a selected seedling from C.paniculata x C.masoniorum. The tall flower spikes droop over at the top and display the flowers well.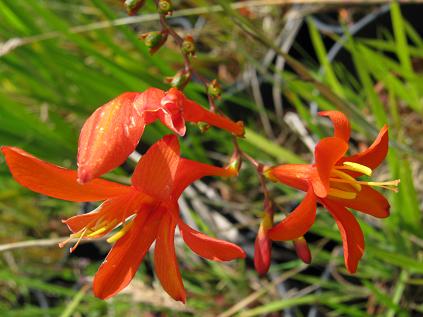 1st August 2009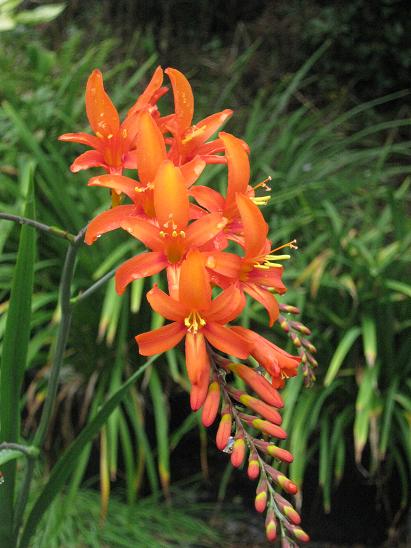 11th September 2010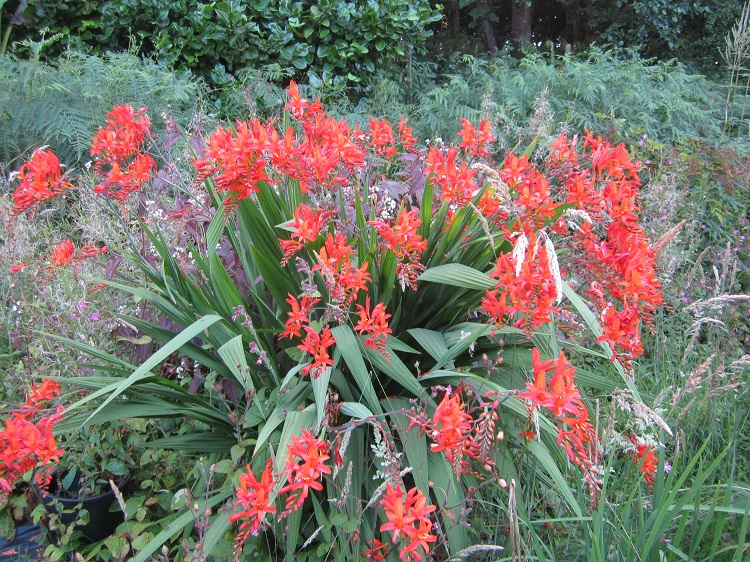 26th July 2014
Although it is one among a great many orange flowered cultivars, it has developed into a well formed clump that holds the sprays of flower with remarkable grace in a way that stands out in the border.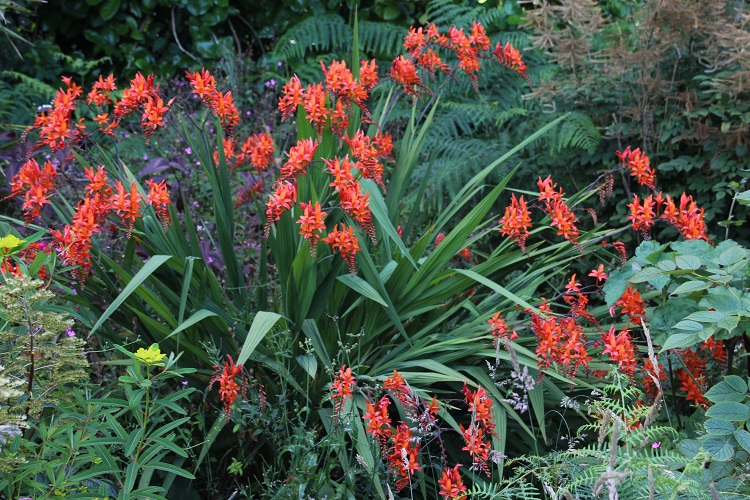 22nd July 2020
References:
Goldblatt,P. ,J.Manning and G.Dunlop. Crocosmia and Chasmanthe. Royal Horticultural Society Plant Collector Guide. Timber Press, 2004.