Crocosmia 'Judith'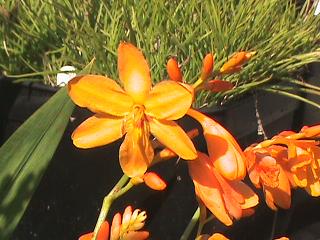 26th August 2007
Large flowers that face outwards. Pale orange, softening to yellow in the centre. There are a couple of small maroon dots in the throat.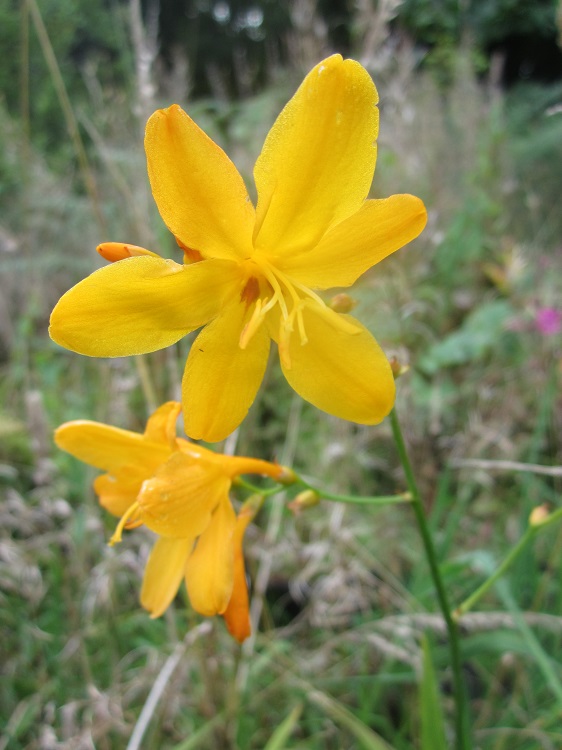 30th August 2014
Raised by Jac M. van Dijk in Heemskerk, The Netherlands, some time before 1991.



References:

Goldblatt,P. ,J.Manning and G.Dunlop. Crocosmia and Chasmanthe. Royal Horticultural Society Plant Collector Guide. Timber Press, 2004.