Crocosmia 'Lana de Savary'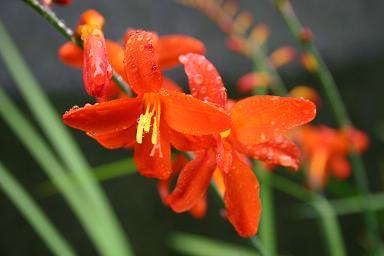 Raised by John Hogan in Cornwall and named in 1993, when Peter de Savary still had great plans to regenerate Hayle harbour. Crocosmia x crocosmiiflora x 'Lucifer'.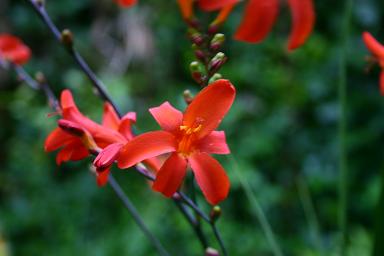 5th August 2007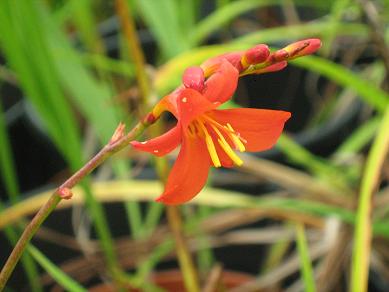 17th August 2008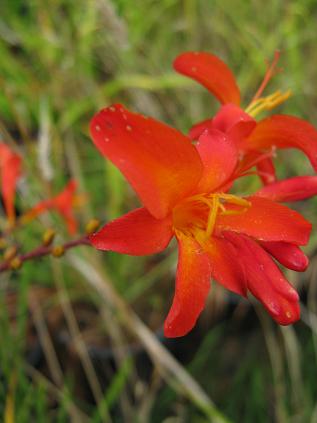 16th August 2009
References:
Goldblatt,P. ,J.Manning and G.Dunlop. Crocosmia and Chasmanthe. Royal Horticultural Society Plant Collector Guide. Timber Press, 2004.