Crocosmia 'Queen Charlotte'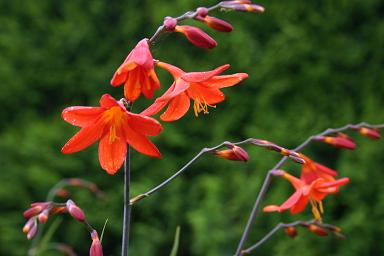 An interesting old cultivar with rounded deep orange flowers. Raised by George Henley in 1918.
I have only just obtained it, but it has performed well during its first season.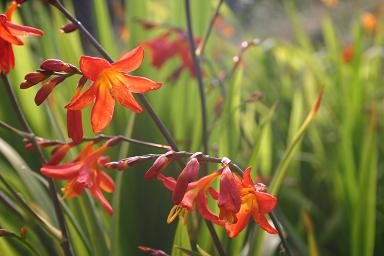 8th August 2006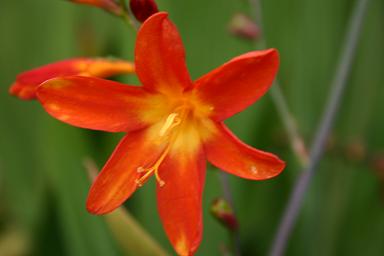 15th August 2006
References:
Goldblatt,P. ,J.Manning and G.Dunlop. Crocosmia and Chasmanthe. Royal Horticultural Society Plant Collector Guide. Timber Press, 2004.