Crocosmia 'Walberton Yellow'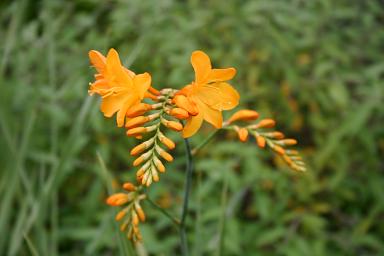 'Walberton Yellow' is a good yellow form, very close to C.masoniorum, but with broader , rounder tepals than would be typical for that species.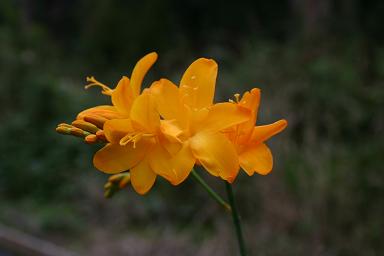 9th September 2006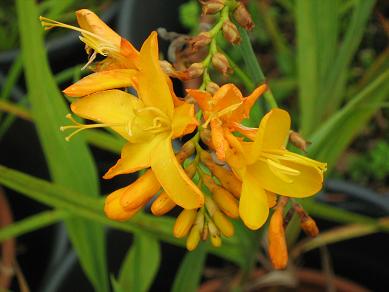 17th September 2008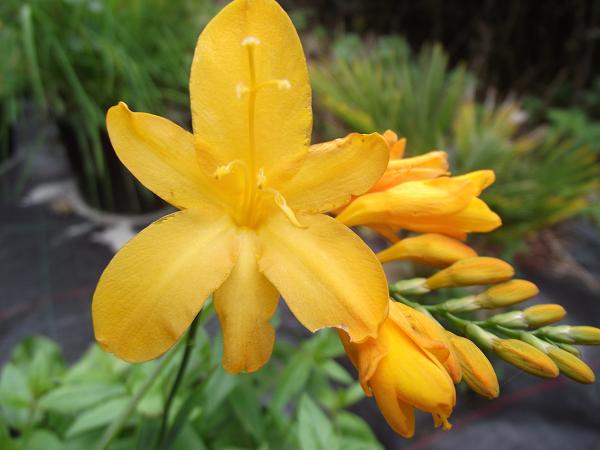 16th September 2010
References:
Goldblatt,P. ,J.Manning and G.Dunlop. Crocosmia and Chasmanthe. Royal Horticultural Society Plant Collector Guide. Timber Press, 2004.