Crocosmia 'Zeal Giant'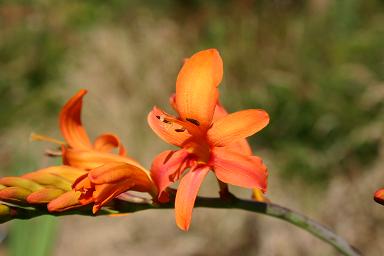 24th July 2006

Raised by Terry Jones in Devon, and introduced in 1990. An enormous plant that can tower as tall as a man, and has a corm to match, like the fossilised dung from a constipated dinosaur. Slow to divide (I think it was the fossilisation)!
The characteristics of Crocosmia cultivars are converging in an orgy of hybridisation and there is a danger that they will hit critical mass and detonate in a big bang of orange mediocrity, and 'Zeal Giant' will offer some cherished refusal to conform.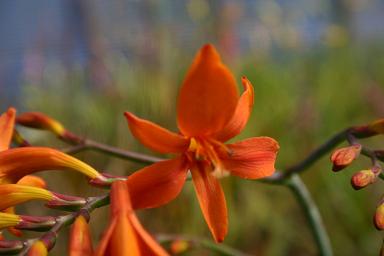 24th July 2007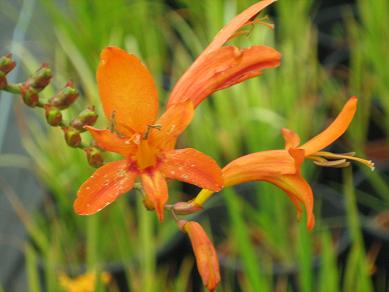 17th August 2008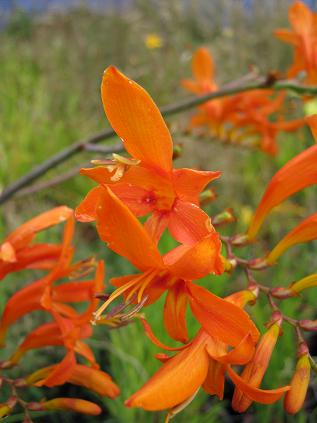 1st August 2009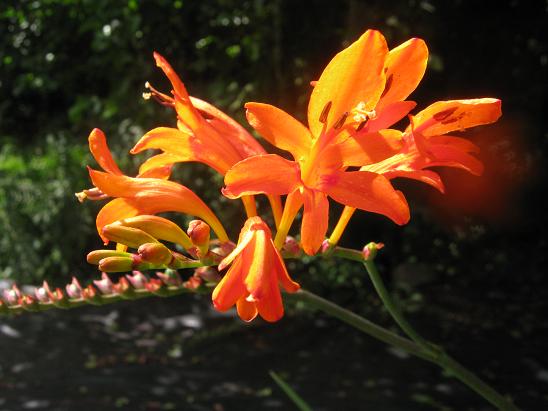 14th August 2011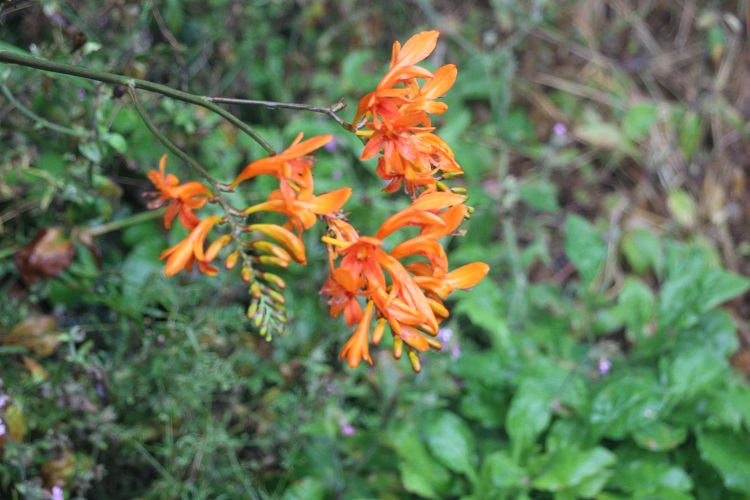 8th August 2019
References:
Goldblatt,P. ,J.Manning and G.Dunlop. Crocosmia and Chasmanthe. Royal Horticultural Society Plant Collector Guide. Timber Press, 2004.