Cyathea dealbata
Archive entry 31.12.17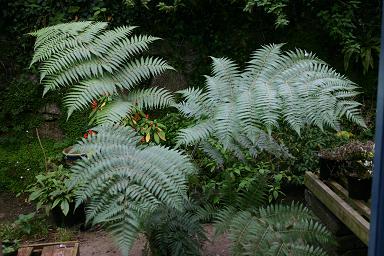 12th September 2006

I started with a young plant a few years ago, and it has grown rapidly! I am always surprised by the speed of tree ferns when they are kept in decent conditions. This is about the hardiest of the Cyathea, but young plants are unlikely to survive even here. By the time it forms a bit of a trunk it will be too precious to me to risk.
Very lovely silver undersides to the fronds.
Note to self: Buy another one!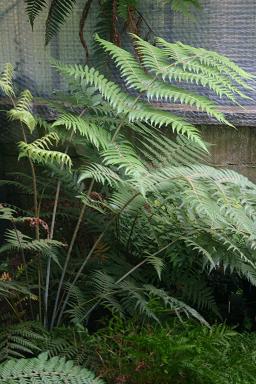 11th August 2006

Endemic to New Zealand where it is widespread on North Island and is found around the north coast of South Island and in the Chatham Islands.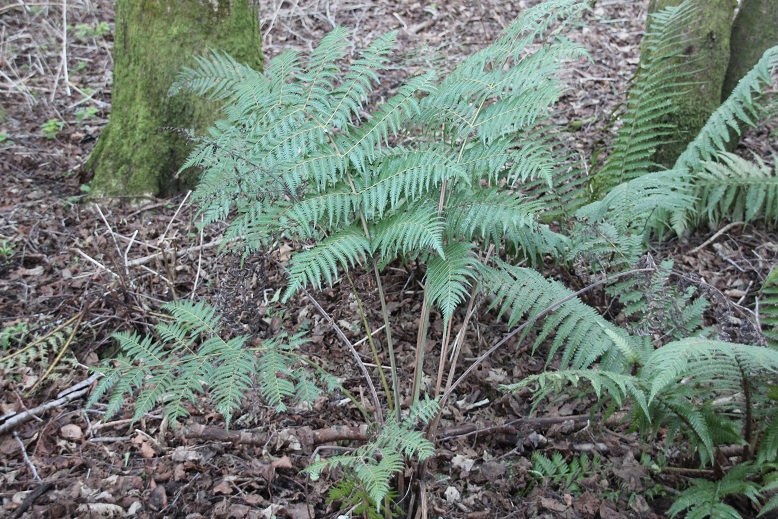 19th January 2017

After a decade of prevarication I have finally planted it out in a damp spot under some trees, where I hope it will be vigorous and protected from the worst of winter. I would like to think that it was moved as a courageous and deliberate policy to test the limits of the local microclimate but the reality is that it had become obvious that it was declining in a pot and that a larger pot was beyond my physical ability. Pots that look so large in a wheelbarrow suddenly seem rather small when the rootball is planted.
It has been out through two winters now (well, one and a bit anyway) and for the first time in years the new growth is looking vigorous.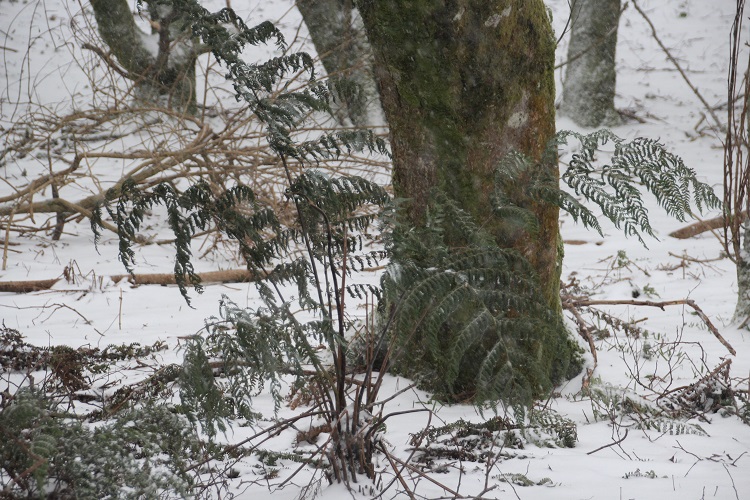 1st March 2018

This was the plant during the first days of the "Beast from the East" which killed it.