Cyclamen coum 'Green Leaved Form'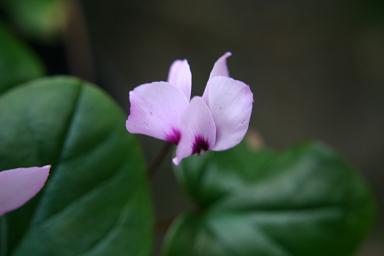 Although the autumn flowering Cyclamen have an important part to play in the garden, Cyclamen coum manages to flower in january, when the dark magenta flowers have a startling impact among early snowdrops and the bleached colours of pre-spring.

The leaves can vary from green to solid silver, and all patterns in between. I rather like the green leaved forms in the garden, where they act as a rich foil to the dark flowers. The silver leaved forms have a particular attractiveness, but the effect can be a little busy when they are grouped together.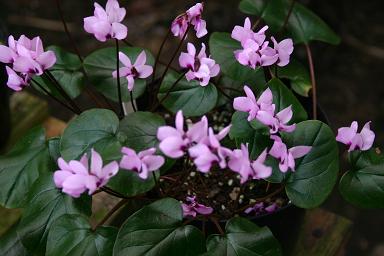 The flowers can vary from white and pale pink to dark magenta. They almost always have a dark mark on the end of the nose.

The paler colours are wonderful, but on a cold day under the winter trees with the sun streaming in sideways at the speed of light, and the wind streaming in sideways rather faster, there is nothing like the full blooded magenta to warm the heart and scare the tasteful.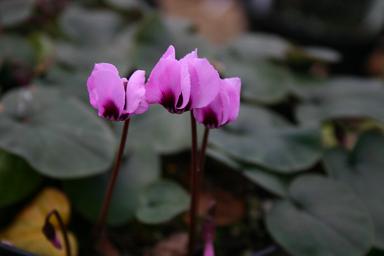 10th December 2006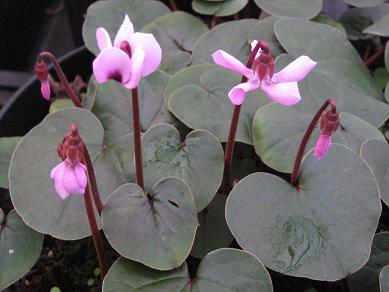 14th December 2008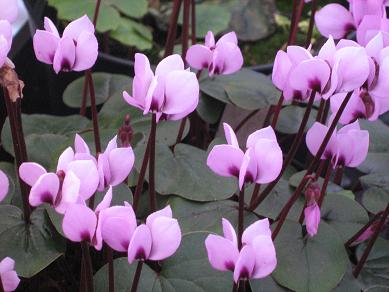 6th February 2009