Cyrtanthus (elatus x fergusoniae)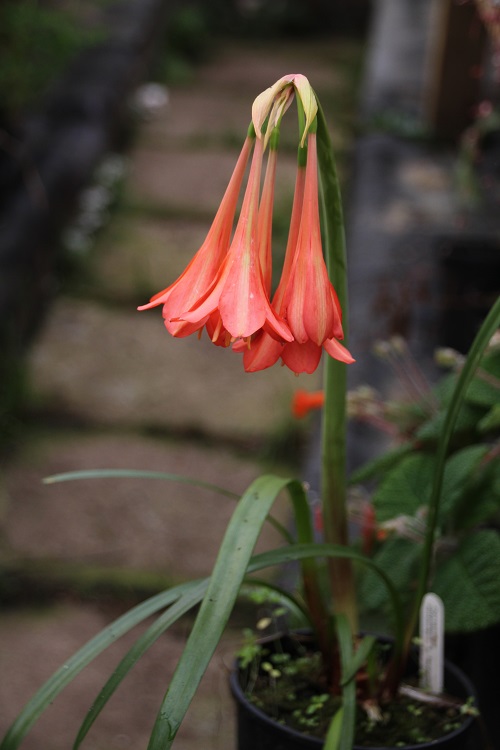 14th November 2017

An interesting hybrid that proved to have magnificent flowers.
In Veld and Flora, Graham Duncan wrote:

" Raised by Mr H. van Zijl, this striking evergreen hybrid most closely resembles he pollen parent , but has inherited the rapid vegetative reproduction character of C. elatus. It is highly floriferous, blooming in spring and early summer and the longlasting flowers make it useful as a cut flower. It requires less water in winter and the bulbs grow with their necks just above soil level."




References:

Duncan, G. - Cyrtanthus; its horticultural potential. Veld and Flora, September 1990.