Dactylicapnos ventii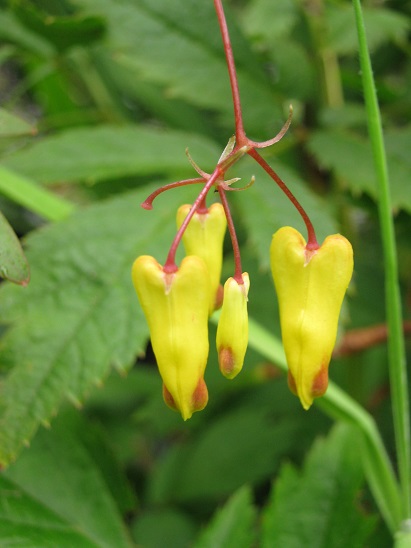 8th October 2011

I rather like Dactylicapnos scandens and have done ever since it was a Dicentra and I don't grow it, so I bought D.ventii instead. It's not a strange as it seems - they are very similar (and I have a friend who would give me D.scandens if we can work out how to propagate it).
This one was collected by Crug Farm Plants (No. GWJ 9376) on the Singalila Ridge in Northern India.
I planted it under a small Liquidambar styraciflua 'Aurea' and it romped up into the lower branches and flowered in late autumn. It didn't produce any seed and it didn't survive a very sharp winter.