Dactylorhiza fuchsii 'Bressingham Bonus'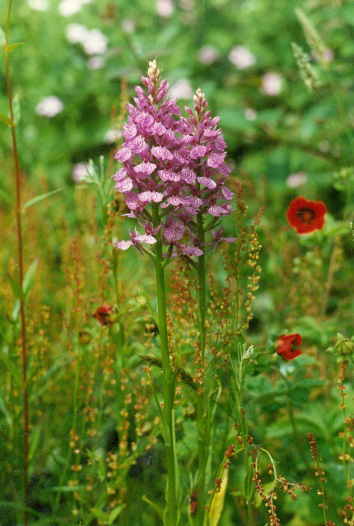 12th June 1989

Apologies for digging up the past. This was one of the first Dactylorhiza to hit the big time commercially. Distributed by Bressingham Gardens during the 1980's. A fine form of the species that they found growing wild at Bressingham Gardens, and bulked up from a single plant.
I grew it for several years here during the garden's unruly phase and although I eventually planted it out, I can't remember where I put it and I haven't seen it since. However, I like to keep a record of the things I have grown here whether they lived or died and this picture is it (I don't have the Potentilla any more, either).
The plant seems to have vanished from nurseries as well.