Dendrobium Candy 'Mornington'
Archive entry 11.11.18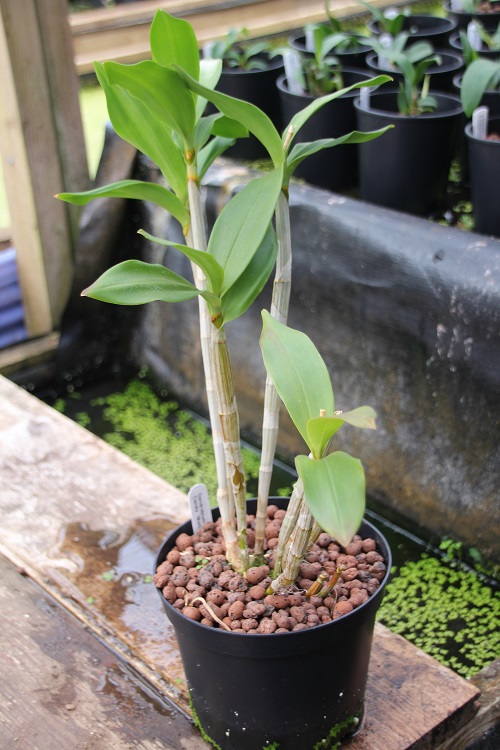 8th September 2018

An Australian hybrid that I bought from a German grower, one of a range of hot/cold hybrids - hybrids between the cold tolerant species from the eastern coast (mainly D. kingianum) and warmer growing species. The idea is to keep the cold tolerance but add something to the flower size and colour range.
'Mornington' is a tall growing selected clone with large white flowers speckled with pink and a pink lip.
Dendrobium Lustrous x Candice.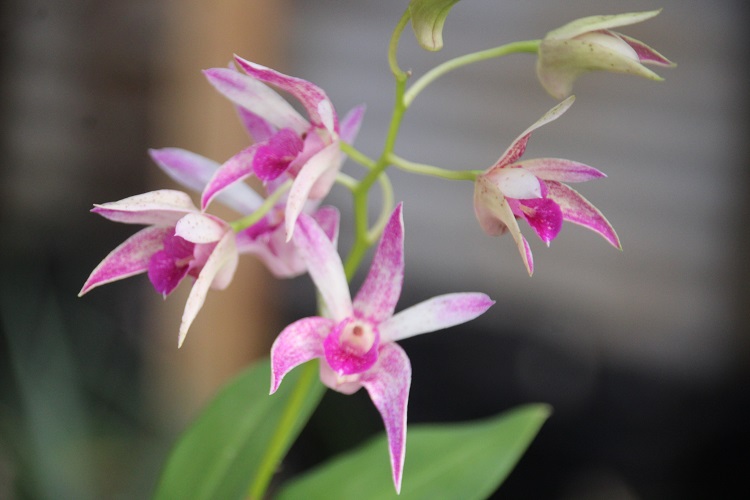 22nd December 2018