Dicksonia fibrosa
Archive entry 11.02.18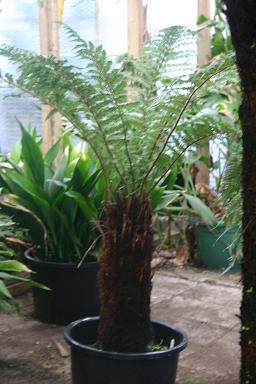 11th August 2006

I get rather worried when I see trunks of some of the other Dicksonia being sold. D.fibrosa is from New Zealand, it doesn't occur in the same numbers as D.antartica in Australia, and it doesn't tolerate cutting as well, or recover as easily as the Australian species (nor is it as hardy). I am delighted to have this plant, but I am rather saddened that it was available.
It may seem to be rather strangely potted, but in order to make them stable in the pot, most retailers bury a significant length of stem. If you can protect the plant until it is properly rooted, then it is worth excavating this 'lost' trunk to gain some extra inches - hence the low compost level!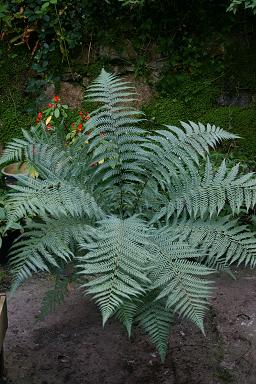 12th September 2006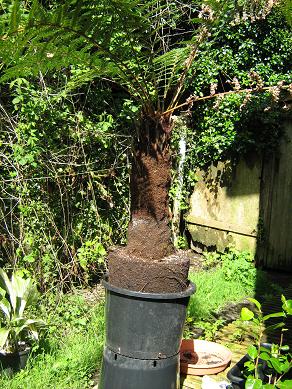 2nd May 2009

Now it has established in the pot, the time has come to lift the rootball up add some compost underneath to expose more trunk.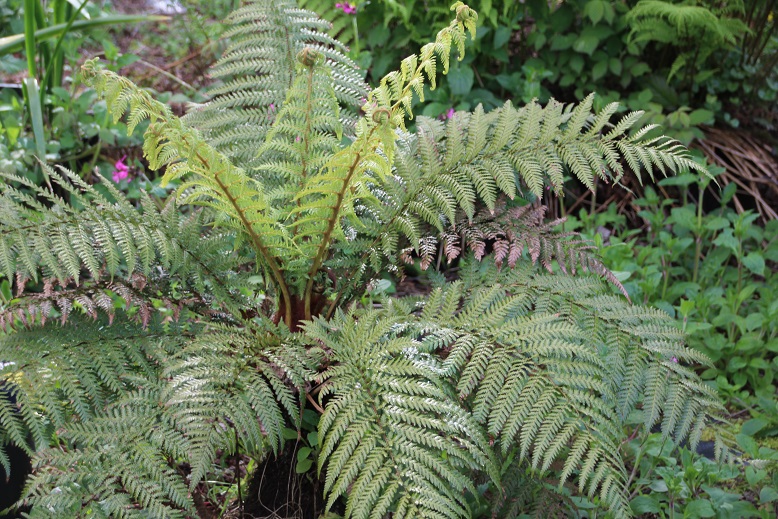 27th April 2017

My large plant died suddenly one winter, I think from fatigue. It needed repotting and I kept putting it off because it needed several pairs of hands and a very big pot. One spring it was clearly not going mto bounce back into life (though I kept the dead trunk for a few years just to be sure). In the meantime I have a couple of smaller plants and because I know there is no point in trying to keep them in pots, they have gone out into the garden. Two mild winters later and they are looking established and I have my fingers crossed that they will continue to escape cold damage.