Disporum uniflorum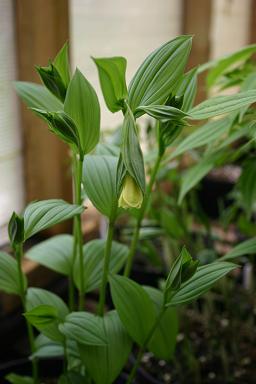 1st May 2005
A tall species that forms tight upright clumps of fresh green pleated foliage. Long tubular yellow flowers droop from the shoot tips in May. Small round blue-black fruits in September.
From Korea, most of the plants in cultivation come from wholesalers in Japan.
For a long time it has been distributed as D.flavens.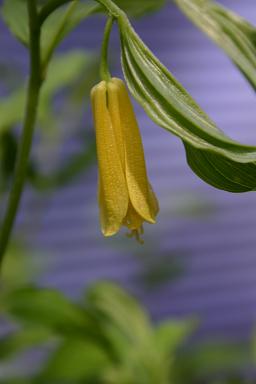 29th May 2006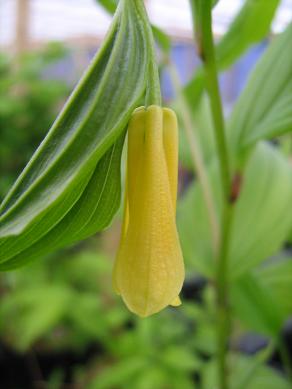 24th May 2008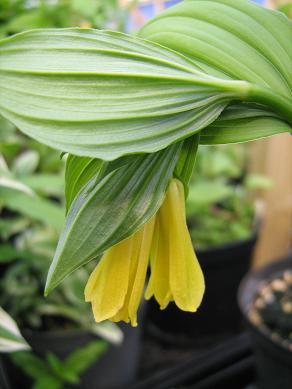 3rd May 2009