Disa Colette Cywes 'Blush'
Archive entry 29.05.16
Archive entry 27.06.21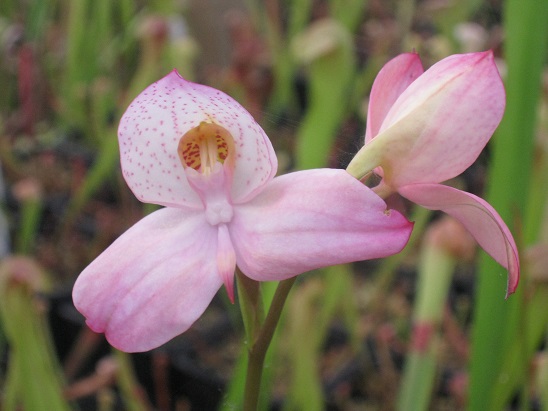 11th June 2011

Disa uniflora x Disa Unilangley.
Grex raised by C. and M. Cywes and registered in 1986.
I think this clone is distinct from 'Peach Blush' (but Disa identities get complicated thanks to the wonders of grex naming).
Colette Cywes was bred in South Africa by crossing D.uniflora with Unilangley and the palest were selected as part of the search for a large white flower.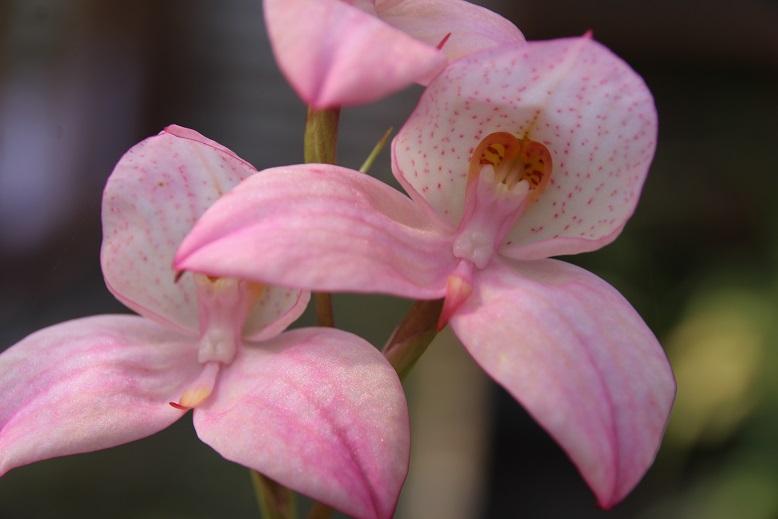 21st June 2017