Disa Colette Cywes 'Peach Blush'
Archive entry 08.06.14
Archive entry 05.06.17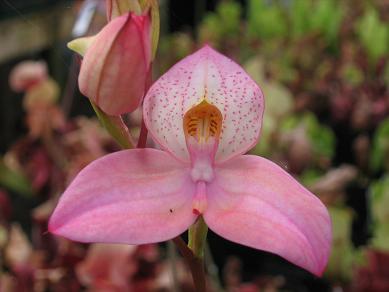 7th June 2009

A very lovely pale pink form I was given last autumn. Originally bred in South Africa.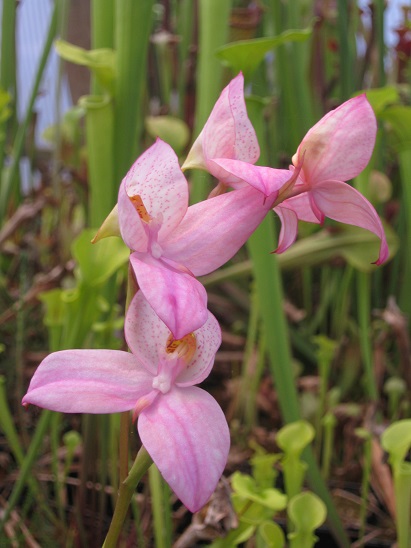 17th June 2010

Disa racemosa and Disa tripetaloides are first hybridised to get Disa Langleyensis. That is crossed with Disa uniflora to get the hybrid D. Unilangley which is crossed again with D.uniflora to get D. Colette Cywes.
'Peach Blush' is a very pale selection of the hybrid that has retained the pale colour of D.tripetaloides.