Disa Helmut Meyer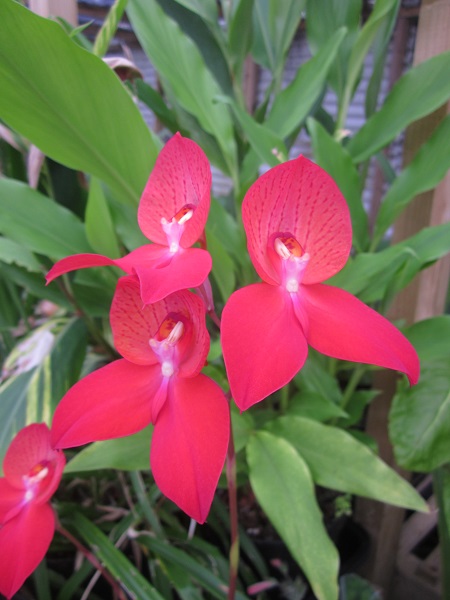 26th July 2014

Disa Kirstenbosch Pride x Disa uniflora.
Raised by Helmut Meyer and registered in 1982.
I have a fascination with those Disa hybrids that show the influence of D. cardinalis in the flower. In this case it has been inherited through D. Kirstenbosch Pride which also has rather long, pointed lateral tepals. This clone of D. Helmut Meyer is a good rich red colour, though I don't know if that is typical for the grex.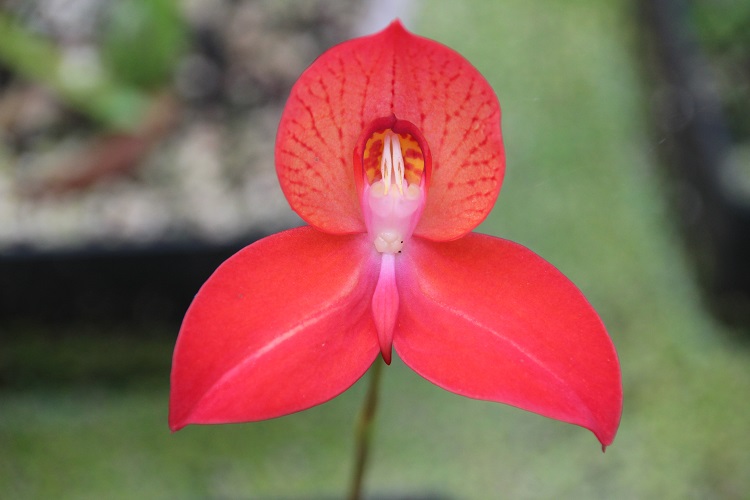 22nd July 2020