Drosera pygmaea

A wonderful prolific dwarf species. Tiny white flowers on thin thread like stems grow up from the mossy surface of the compost.

Obtained from World Insectivorous Plants in 1979.
Grows quickly and easily from gemmae.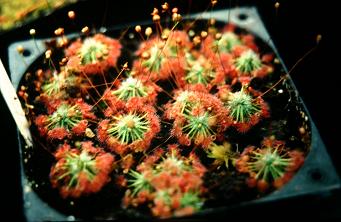 22nd March 2007
I have been a bit shocked to realise that although the plant has died, I still have the pots in a stack in the shed.