Drosera x nagamotoi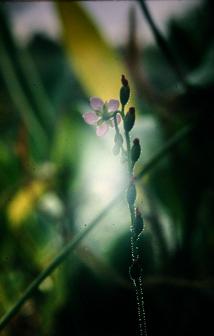 A hybrid between Drosera anglica and Drosera spathulata, this is the original clone, obtained as 'Nagamoto' in 1979 from World Insectivorous Plants.

The original hybrid was obtained from Drosera spathulata 'Kansai'

Large pink flowers are sterile.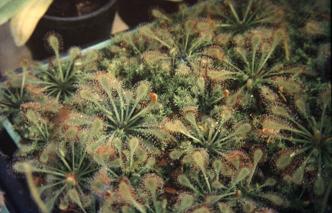 Vigorous in growth, propagating freely from leaf cuttings. This trayful was propagated from the original plant, and photographed in 1981.