Epidendrum centropetalum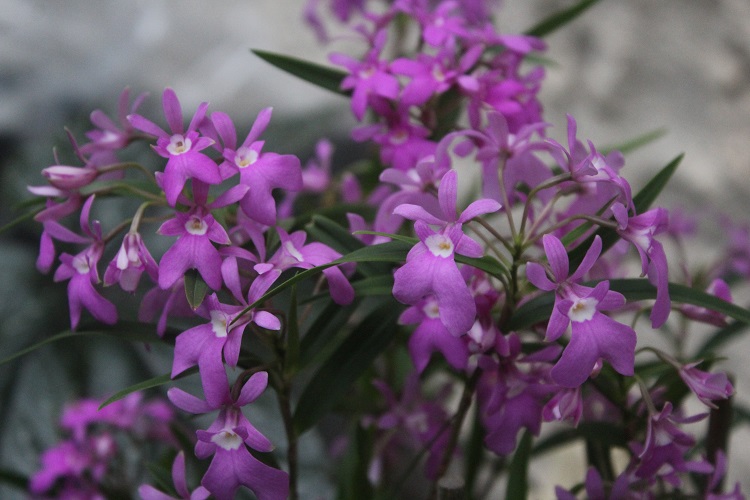 19th December 2019

A floriferous species with very thin canes. It is native to Costa Rica, Nicaragua and Panama where it grows in wet montane forests at altitudes up to 1500m. I have admired it for many years at orchid shows through the winter when it has usually been labelled Oerstedella centradenia. My attentiion was drawn to it again when a friend showed me pictures of it growing outside in Italy as a cool tolerant orchid. I added it to my list of things to try in the greenhouse and them immediately found one for sale in a garden centre. This is it!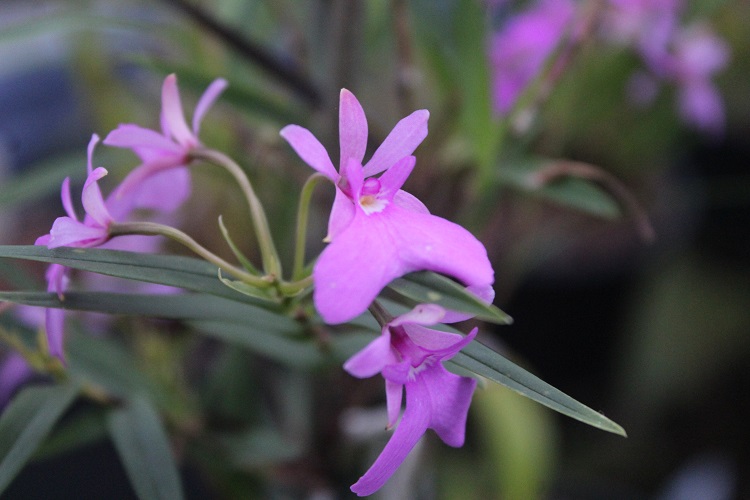 18th March 2020

It wasn't happy about the winter and has taken a long time to establish in the greenhouse, the older canes have died but it has produced some new growth and at the time of writing (13.03.2021) it still isn't dead. I would describe that as a partial success. If I have to try again then I will establish it in the spring rather than starting with a mature plant in flower in winter.



References:

International Orchid Species Photo Encyclopedia , http://www.orchidspecies.com/oerscentradenia.htm accessed 13.03.2021.