Epimedium 'Amanogawa'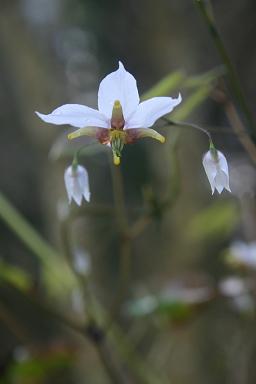 8th April 2006
A magnificent hybrid, produced in Japan, between E.dolichostemon and E.acuminatum. The large broad white sepals make a striking display, the wine coloured inner petals have pale yellow spurs. In flower here from the beginning of April untilthe end of May.
Makes strong growing, weed suppressing clumps of leaves. The young foliage is speckled and blotched with red.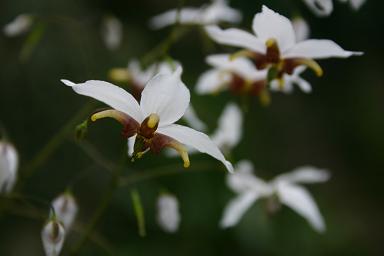 7th May 2006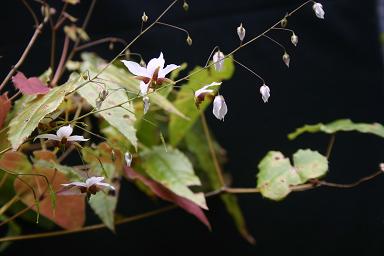 22nd April 2007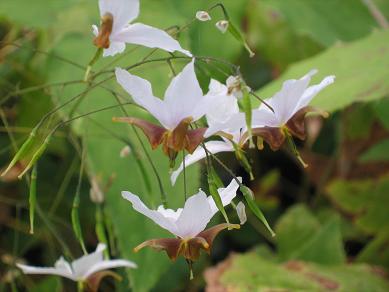 18th May 2008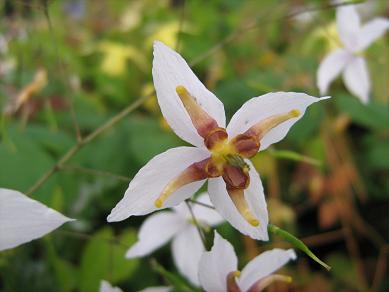 14th April 2009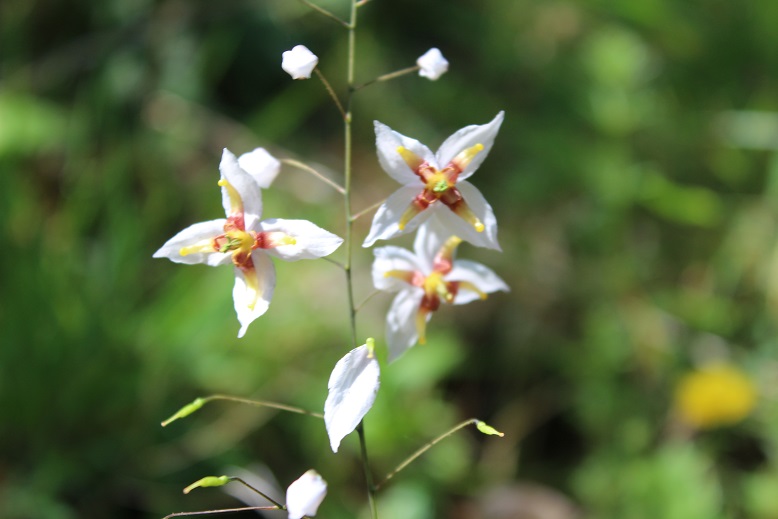 9th May 2015
References:
Barker, David G. - Epimedium and other herbaceous Berberidaceae, Hardy Plant Society, 1997
Stearn, William T. - Epimedium, 2002.