Epimedium brevicornu 'OG 88010'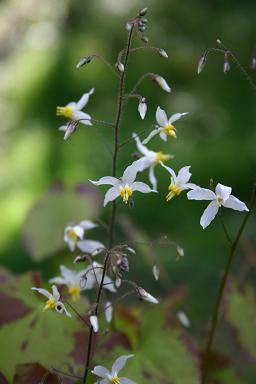 7th May 2006
Very bright and clean sprays of white flowers with golden centres. The leaves are cripsly splashed with deep brown as they emerge.
The species comes from the provinces of Gansu, Sichuan and Shanxi in China. This clone is an introduction by Mikinori Ogisu from northern Sichuan.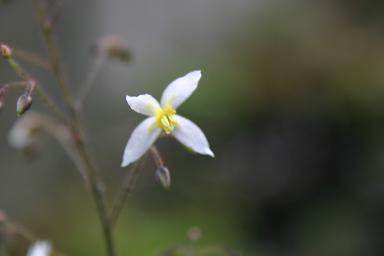 28th April 2006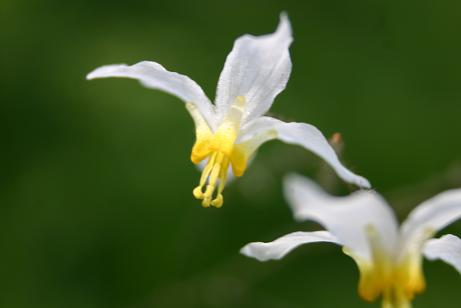 19th May 2007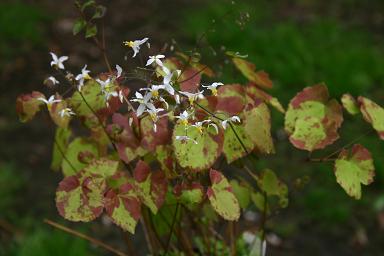 30th April 2007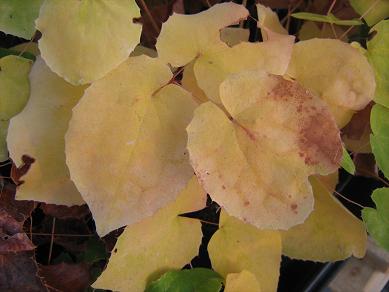 4th November 2008
Attractive yellow autumn colour has added to the display this year.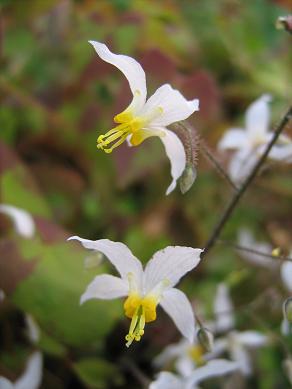 12th April 2009
References:
Barker, David G. - Epimedium and other herbaceous Berberidaceae, Hardy Plant Society, 1997
Stearn, William T. - Epimedium, 2002.