Epimedium chlorandrum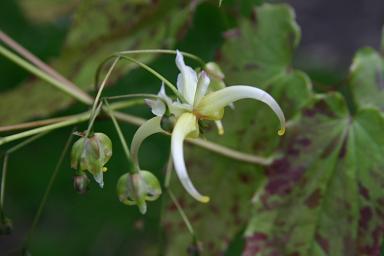 28th April 2006
Greenish buds expand into large pale primrose flowers, the name refers to the green anthers (and pollen). From Sichuan in China.
The flowers have green pollen, only visible under close inspection. They generally hang under the canopy of foliage so it is a plant for poking around in rather than providing garden colour in a general way.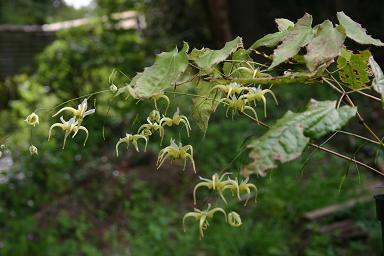 6th May 2007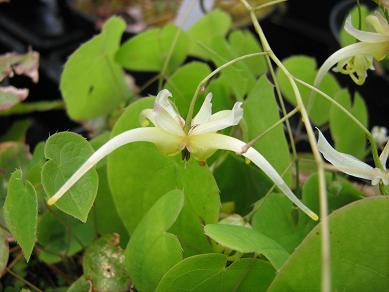 3rd May 2008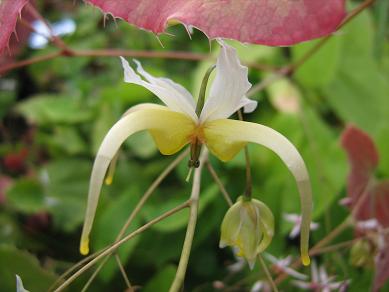 14th April 2009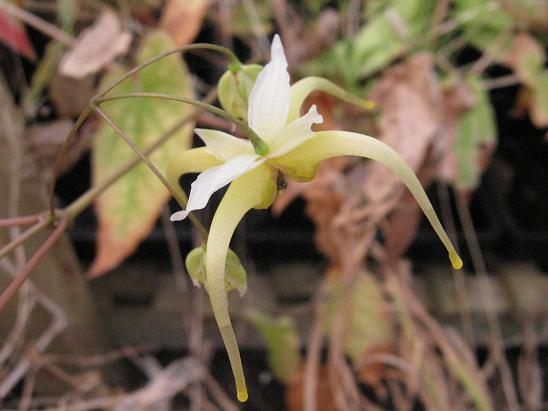 1st May 2010
References:
Barker, David G. - Epimedium and other herbaceous Berberidaceae, Hardy Plant Society, 1997
Stearn, William T. - Epimedium, 2002.