Epimedium davidii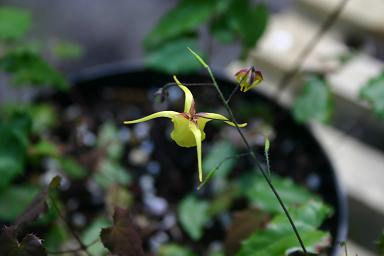 28th May 2005
A spectacular Chinese species from west Sichuan. First collected by Pere David in 1869 and described in 1885, but only coming into cultivation in the last twenty years or so.
I grow a few different clones, but they are all free flowering and vigorous in growth. The flowers are borne profusely on thin stems carried well above the clumps of shiny green leaves.
The large yellow petals with long thin spurs are topped (or is it bottomed?) by small red sepals that make the species easy to recognise.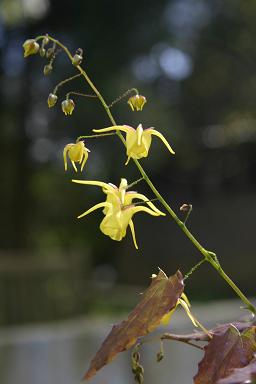 28th April 2006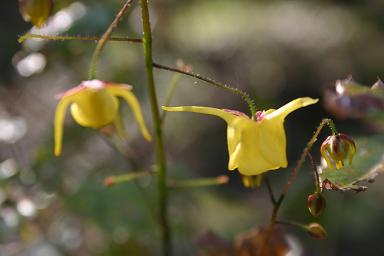 8th April 2007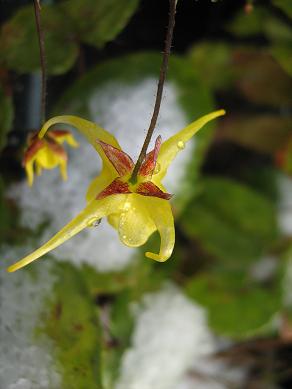 7th April 2008
Flowering in spite of a brief april snow shower!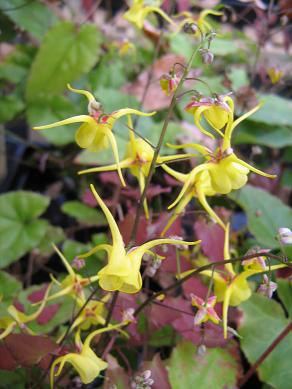 12th April 2009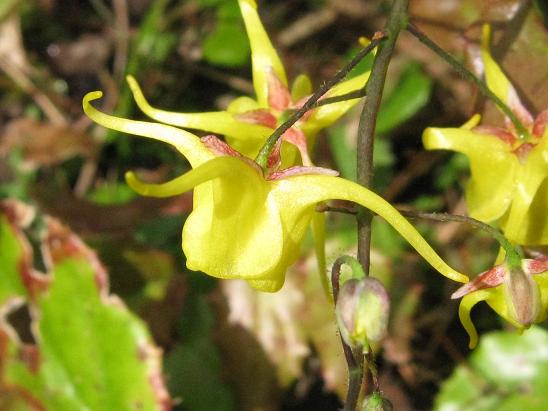 28th April 2012
References:
Barker, David G. - Epimedium and other herbaceous Berberidaceae, Hardy Plant Society, 1997
Stearn, William T. - Epimedium, 2002.