Epimedium diphyllum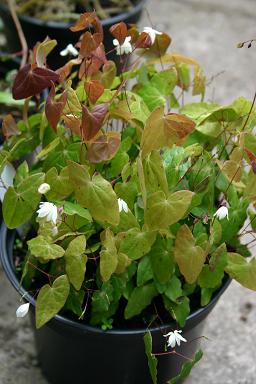 17th May 2005
If ever a plant could be described as elfin, it must surely be Epimedium diphyllum from Japan. Semi-evergreen, but unfortunately the old foliage looks like an attack of moths in an old persons wardrobe.
In spring the gorgeous white flowers are produced among the copper tinted new leaves with their distinctive paired leaflets. It is a tiny little blob of tufty freshness in spring, more delightful than opening a box of chocolates and finding that your favourites haven't been eaten yet. It doesn't really spread, just digs its heels in and stays put. Heaves a deep sigh and expires in the presence of thuggish neighbours.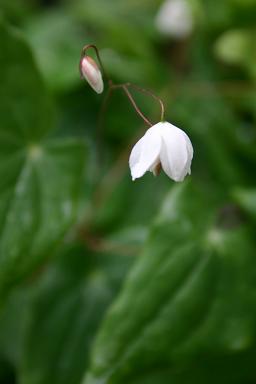 12th May 2007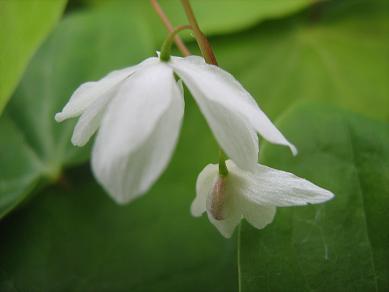 22nd May 2008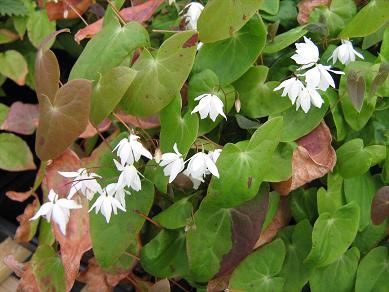 12th April 2009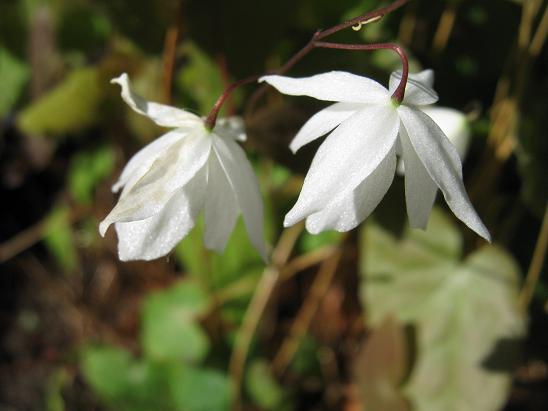 24th April 2011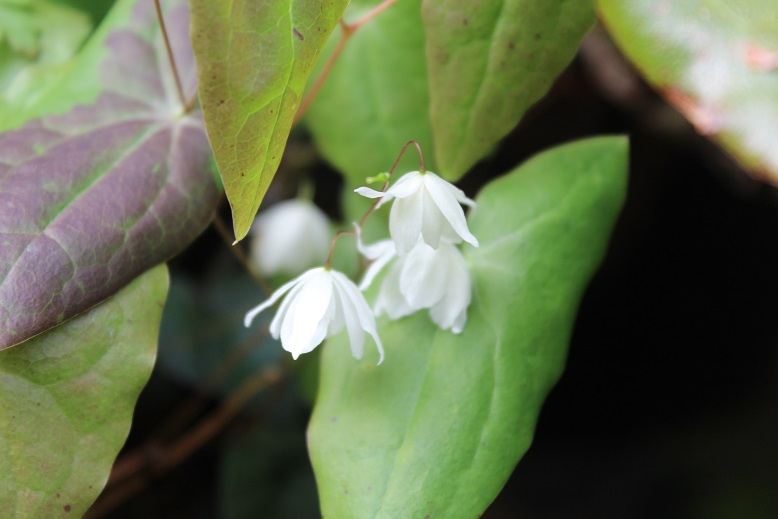 18th April 2015
References:
Barker, David G. - Epimedium and other herbaceous Berberidaceae, Hardy Plant Society, 1997
Stearn, William T. - Epimedium, 2002.