Epimedium flavum OG 92 036
Archive entry 27.03.11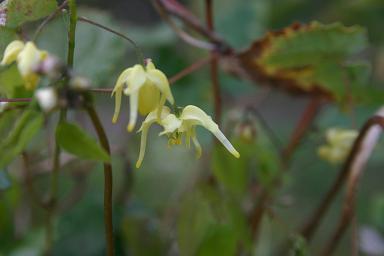 8th April 2006
Large pale yellow flowers, similar to E.davidii in many ways, but without the red sepals. I grow it in quite a dark location, where the pale flowers are quite striking, but a little insipid. I imagine that the pale colour would be tiresome in a brighter location.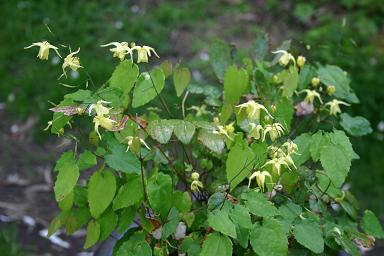 7th May 2006
A form collected by Mikinori Ogisu in Sichuan under the number OG 92036. The paler of the two forms I grow, it has slightly darker tips to the petal spurs.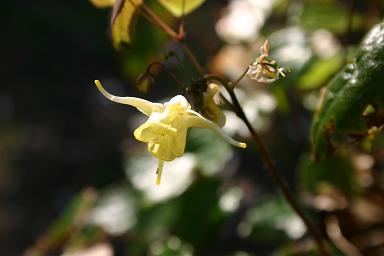 8th April 2007
Sunlight glinting off the leaves in the background...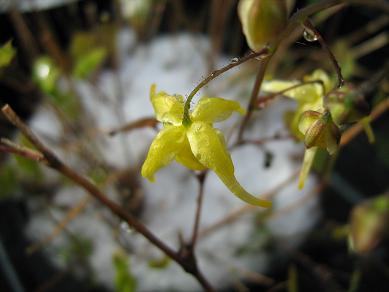 7th April 2008
... snow accumulating on the pots in the background. Every season is different!
This is my second clone, which is slightly darker in flower than the Mikinori Ogisu collection.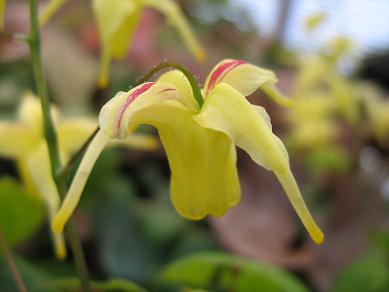 20th March 2009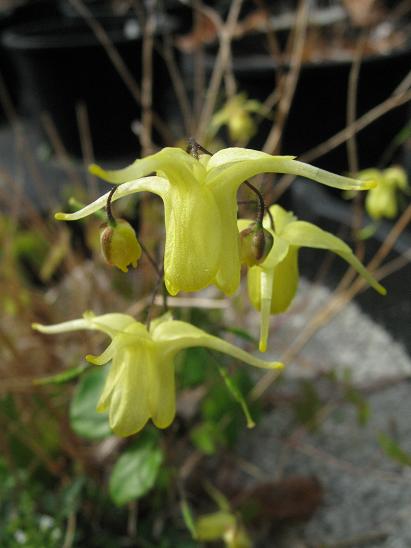 3rd April 2011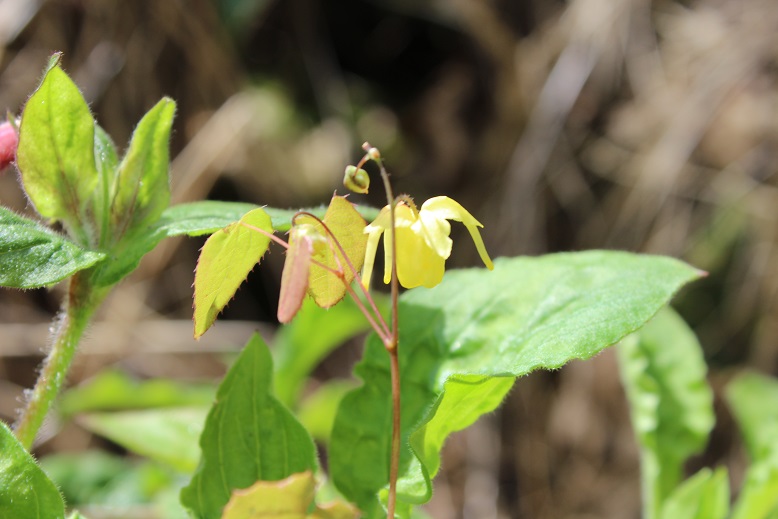 16th April 2016
References:
Barker, David G. - Epimedium and other herbaceous Berberidaceae, Hardy Plant Society, 1997
Stearn, William T. - Epimedium, 2002.