Epimedium grandiflorum 'Freya'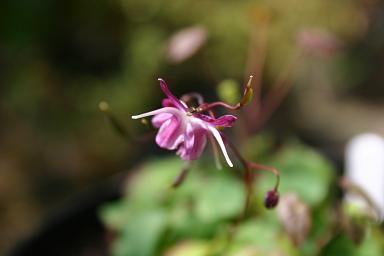 7th May 2005
A delightful tiny cultivar raised by Elizabeth Strangman. Growing to about 6 inches tall, with lilac- purple flowers. There are white tips to the petal spurs and matching white centres to the sepals.
In common with many of the seedlings derived from 'Nanum', the young leaves have a delightful brown margins to them.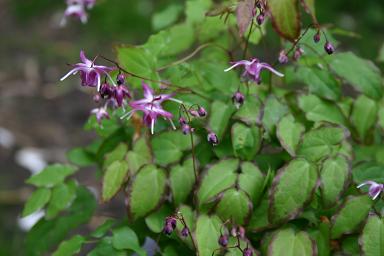 7th May 2006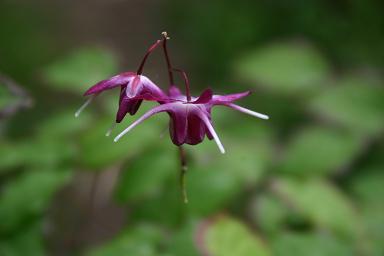 6th May 2007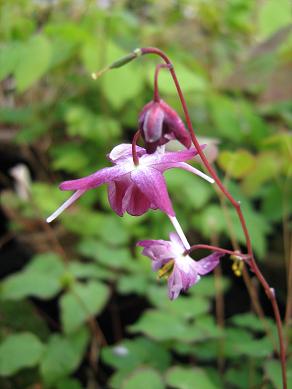 3rd May 2008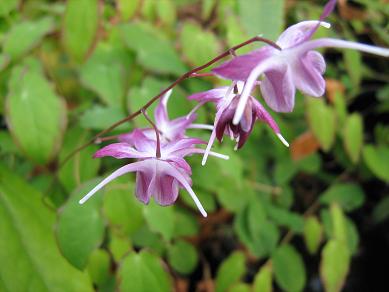 23rd April 2009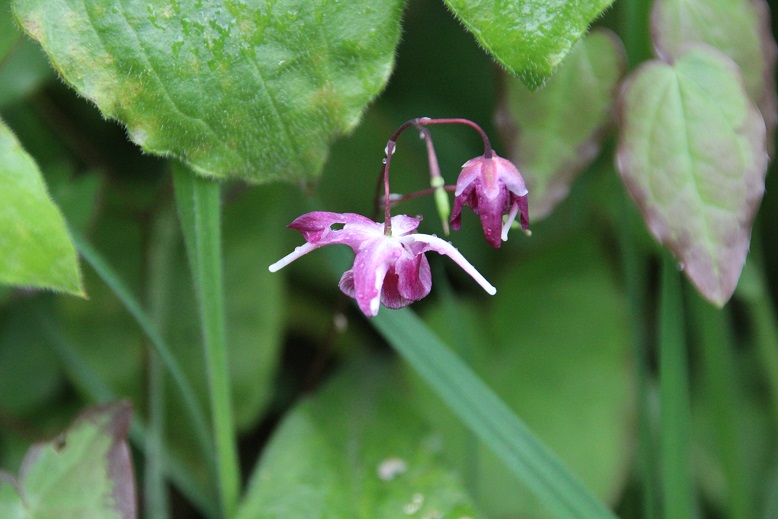 7th May 2016
References:
Barker, David G. - Epimedium and other herbaceous Berberidaceae, Hardy Plant Society, 1997
Stearn, William T. - Epimedium, 2002.