Epimedium grandiflorum 'Nanum'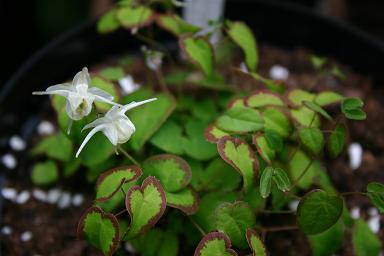 Epimedium grandiflorum comes from Japan and varies in colour from white through yellow and pink to lilac and almost purple. This form is a delightful dwarf with white flowers and fresh green leaves in spring with striking brown margins.

It is so small that it is better in a pot. In the garden it tends to get lost among taller plants.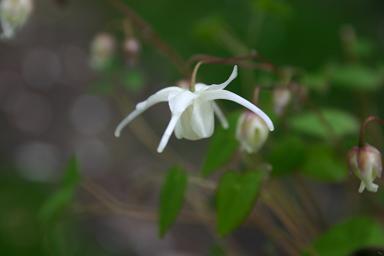 7th May 2006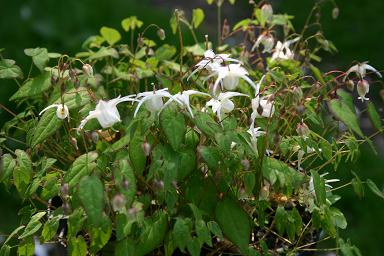 11th May 2006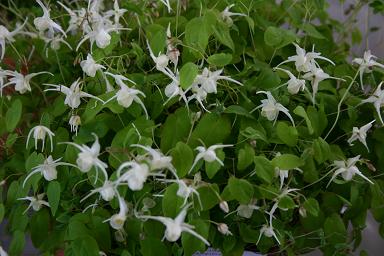 2nd June 2007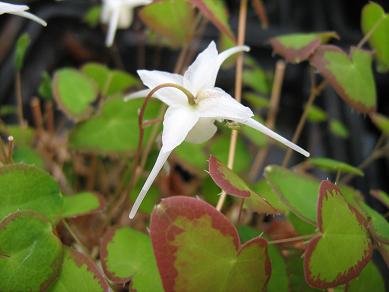 3rd May 2009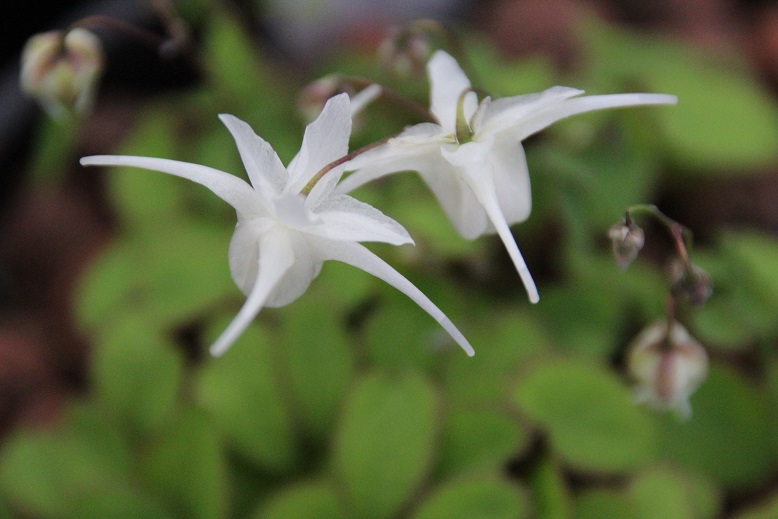 7th May 2016
References:
Barker, David G. - Epimedium and other herbaceous Berberidaceae, Hardy Plant Society, 1997
Stearn, William T. - Epimedium, 2002.