Epimedium higoense 'Bandit'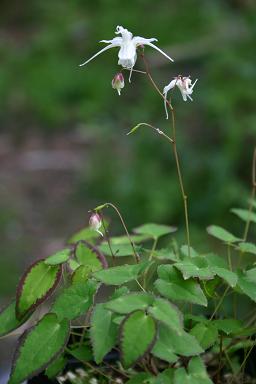 6th May 2007
Epimedium higoense is probably best treated as a variety of E.grandiflorum, but I am going to keep it distinct for the moment. Small growing, like E.grandiflorum 'Nanum' in many ways, with very deep purple margins to the young leaves (sadly, the colour fades!).
Imported from Japan by We-Du Nursery in 1981 and given the name by Darrell Probst in 2000.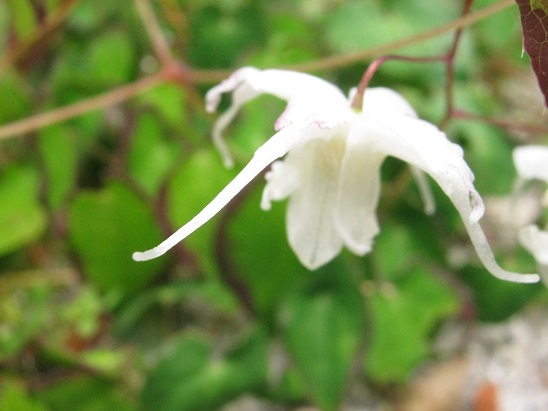 20th May 2012
References:
Barker, David G. - Epimedium and other herbaceous Berberidaceae, Hardy Plant Society, 1997
Stearn, William T. - Epimedium, 2002.
www.epimediums.com , accessed 26.03.2021.