Epimedium latisepalum 'OG 91002'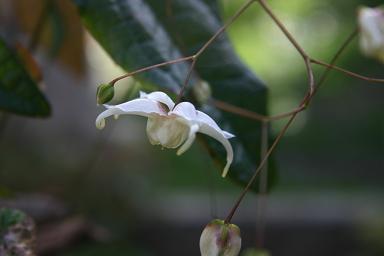 28th April 2006
Large white flowers inhabited by the shadows of old summer hats. It is beautiful in all the ways a small plant can be beautiful, but somehow it falls short of enchanting. You couldn't fall asleep by it in the spring sunshine , wrapped in the quilt of its warm glory. It has the sense about it of cricket whites that have been bundled in a sports bag after the game and forgotten for a few days. Nice try. Really really nice try, but...
Stearn, incidentally, calls it "one of the most beautiful species of the genus".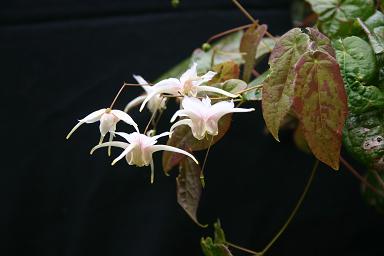 22nd April 2007
Introduced by Mikinori Ogisu from Baoxing Xian in Sichuan, China.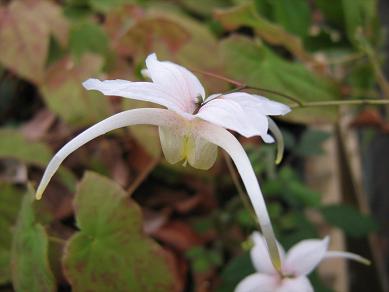 23rd March 2009
References:
Barker, David G. - Epimedium and other herbaceous Berberidaceae, Hardy Plant Society, 1997
Stearn, William T. - Epimedium, 2002.