Epimedium membranaceum OG 93047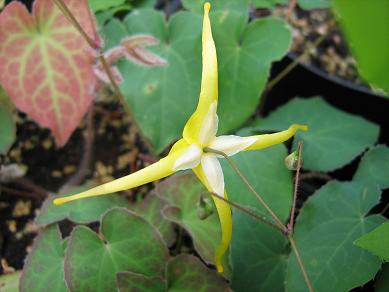 3rd May 2008

A very large flowered species from Sichuan and Yunnan. Flowering for the first time here this year, so I am very happy!
First collected in 1914 and introduced several times since then, plants in cultivation are all derived from Mikinori Ogisu's collection.



References:

Barker, David G. - Epimedium and other herbaceous Berberidaceae, Hardy Plant Society, 1997
Stearn, William T. - Epimedium, 2002.