Epimedium 'Pink Champagne'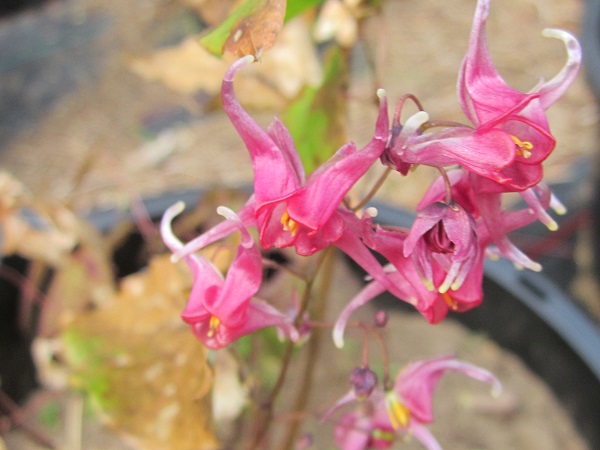 3rd May 2013

One of a pair of seedlings raised by Darrell Probst from plants collected in China (the other is 'Domino'). Strong growing, it often produces a secondary flush of flowers in summer. I am a bit dubious about my plant, it seems darker (and uglier) than American pictures!



References:

Barker, David G. - Epimedium and other herbaceous Berberidaceae, Hardy Plant Society, 1997
Stearn, William T. - Epimedium, 2002.