Epimedium x setosum Sasaki Group
Archive entry 02.12.12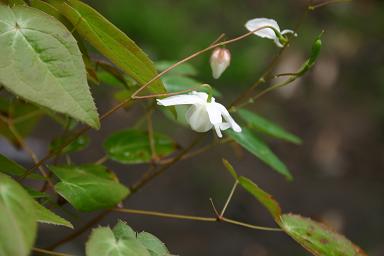 30th April 2007
A Japanese name for the hybrids between E.sempervirens(red forms) and E. x setosum (diphyllum x sempervirens). A variable hybrid. Technically, I think these should all be included in E.x setosum.
Fortunately, E.sempervirens has been separated from E.grandiflorum, or we would have to call the whole lot E. x youngianum.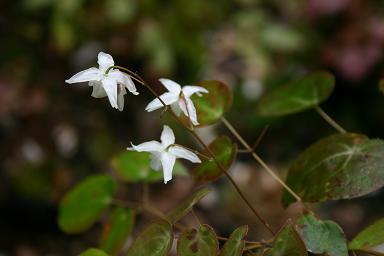 15th April 2007
This plant is fairly typical of the range of seedlings that are available.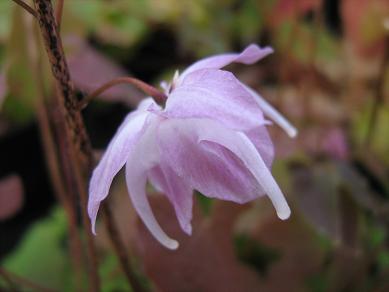 26th April 2008
From the same source, I also have this plant, which could easily be 'Sasaki', but could just as easily be a form of E.x youngianum.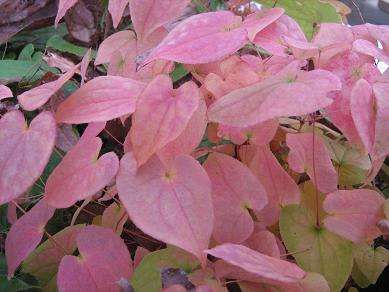 26th April 2008
The second form produces this red autumn colour and is completely deciduous.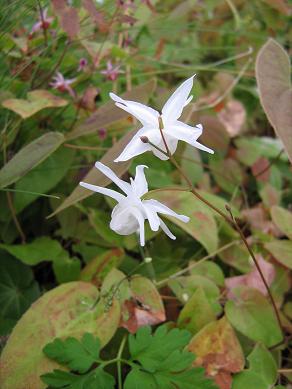 12th April 2009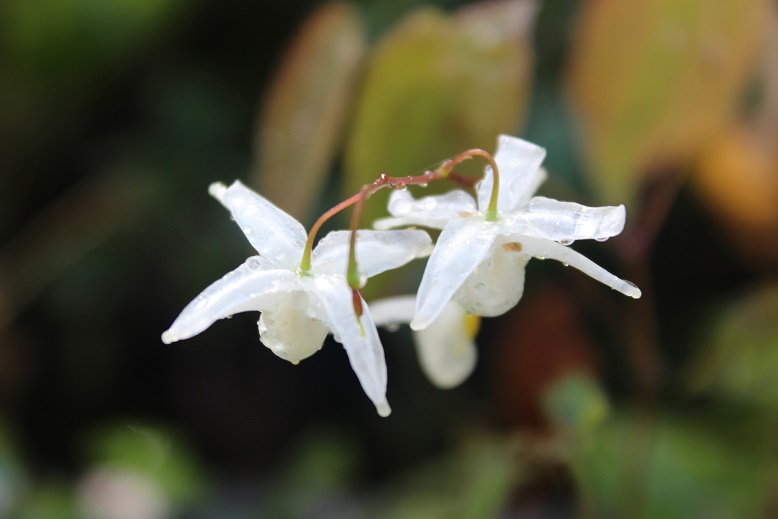 15th October 2014
References:
Barker, David G. - Epimedium and other herbaceous Berberidaceae, Hardy Plant Society, 1997
Stearn, William T. - Epimedium, 2002.