Epimedium sempervirens 'White Form'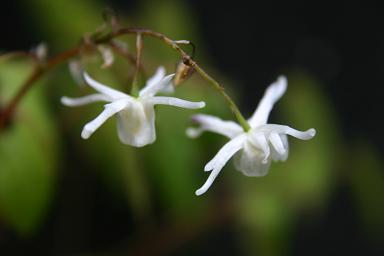 28th April 2006
Very like E.grandiflorum, but accepted as a species by Japanese botanists. More evergreen than E.grandiflorum but just as variable in colour. This seems to be distinct from 'Okuda's White', the flowers are smaller and have a lilac flush on the reverse of the sepals.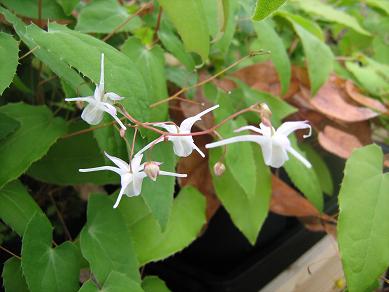 7th July 2008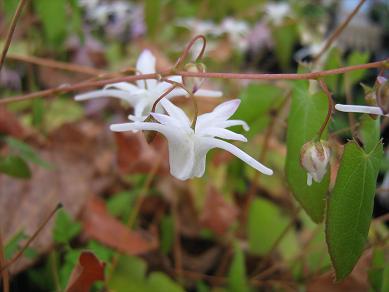 12th April 2009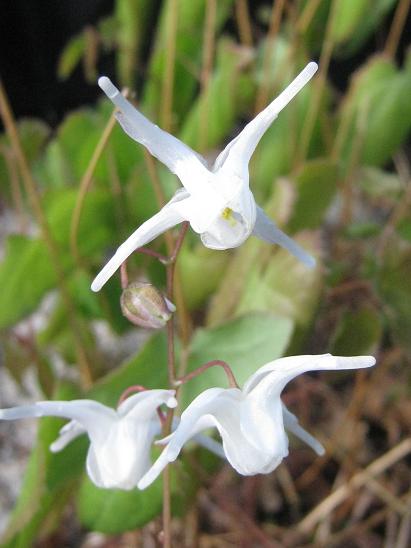 15th April 2012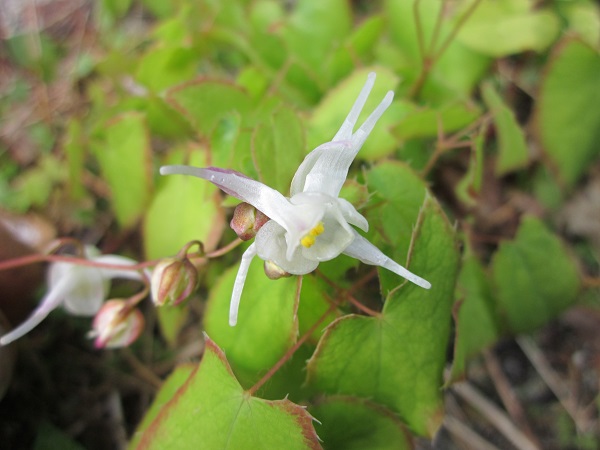 17th May 2013
References:
Barker, David G. - Epimedium and other herbaceous Berberidaceae, Hardy Plant Society, 1997
Stearn, William T. - Epimedium, 2002.