Epimedium x omeiense 'Pale Fire Sibling'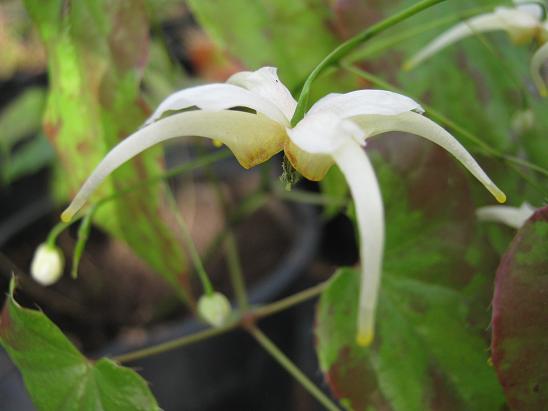 7th April 2011

A very pale selection of the hybrid between E.acumintum and E.fangii. A number of similar seedlings were distributed under this name by Europa Nursery and although they have very similar flowers, they vary in the degree of red marking on the young foliage.



References:

Barker, David G. - Epimedium and other herbaceous Berberidaceae, Hardy Plant Society, 1997
Stearn, William T. - Epimedium, 2002.
Sutton, Julian - Desirable Plants Catalogue 2017.