Epimedium x perralchicum 'Lichtenberg'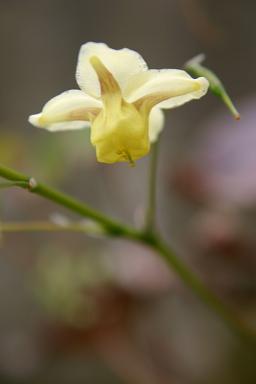 21st April 2006
Unfortunately, this is not the real thing! These things happen. This is a form of E.x versicolor.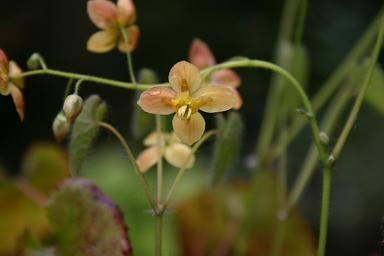 15th April 2007
I haven't yet tracked down a good description of 'Lichtenberg', but I am reasonably sure it shouldn't have orange tinted flowers. This looks rather like 'Black Sea', but you can never tell.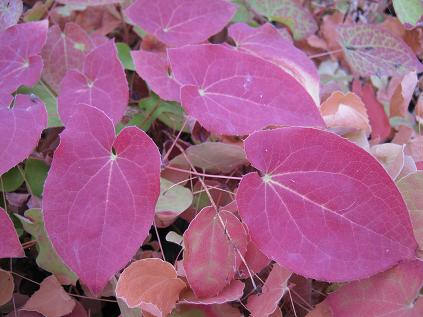 22nd September 2009
It may not be the real thing, but it has great leaves! (This is the E.x versicolor imposter).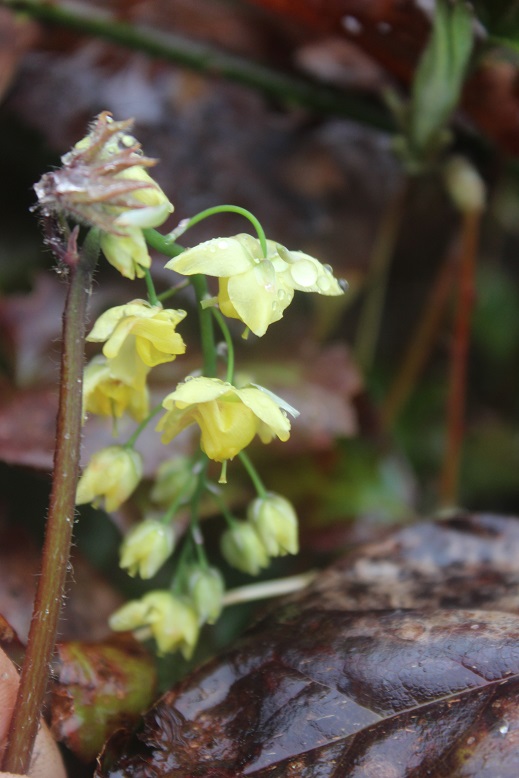 25th March 2016
References:
Barker, David G. - Epimedium and other herbaceous Berberidaceae, Hardy Plant Society, 1997
Stearn, William T. - Epimedium, 2002.