Epimedium x versicolor 'Sulphureum'
Archive entry 24.02.13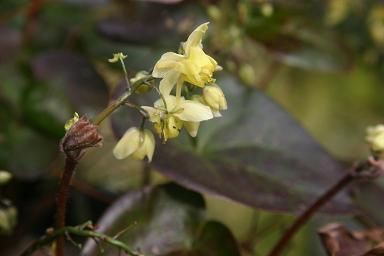 4th April 2006
E.pinnatum colchicum x E.grandiflorum.
Raised by A.Donckelaar in Ghent, and named in 1849. More yellow in the sepals than the later named 'Neosulphureum', it has up to nine leaflets on the flower stalk, and the spur on the petals is as long, or even longer than the sepal above it. All of these forms are excellent compact clump forming plants which flower freely.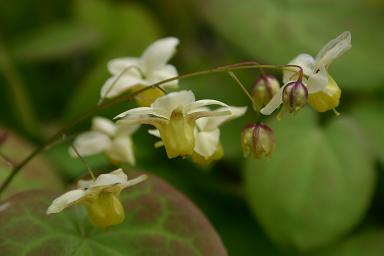 7th May 2006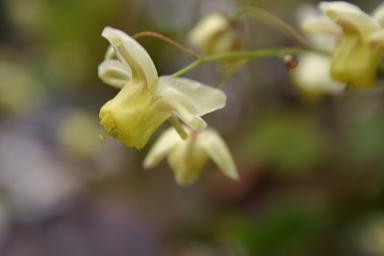 21st April 2006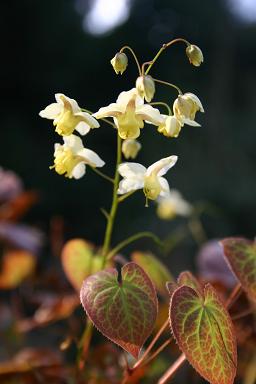 8th April 2007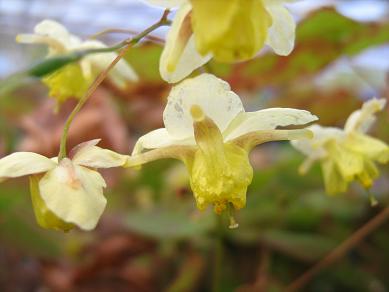 26th April 2008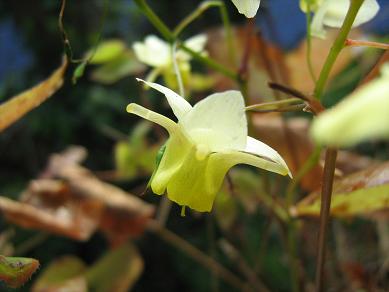 6th April 2008
Just to keep the pot of chaos boiling, I also have this plant which I have grown for a couple of decades. It came originally from Macpennys in Bransgore and has less grey colour in the spur tips.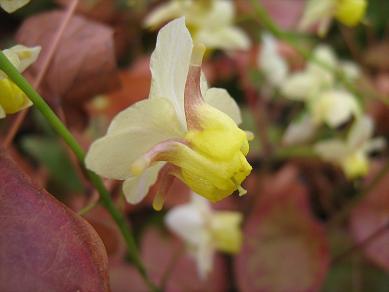 2nd April 2009
20th March 2013
References:
Barker, David G. - Epimedium and other herbaceous Berberidaceae, Hardy Plant Society, 1997
Stearn, William T. - Epimedium, 2002.