Epimedium x versicolor 'Versicolor'
Archive entry 24.03.13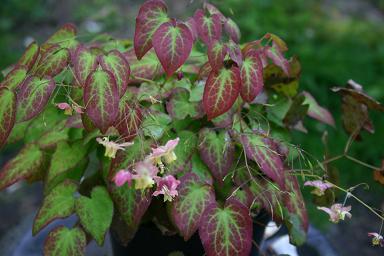 7th May 2006
E.pinnatum colchicum x E.grandiflorum.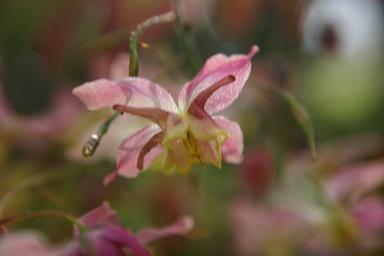 28th April 2006
The darkest flowered of these hybrids that I have grown, although only slightly more so than 'Cupreum'. Raised by A.Donckelaar and named in 1849.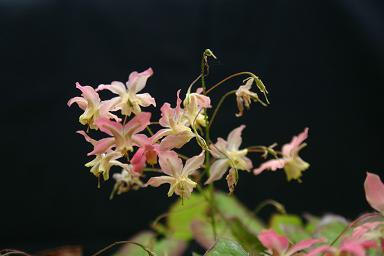 22nd April 2007
It seems to have larger flowers than 'Cupreum', and to hold the flower clusters among more of the previous seasons leaves (but this might be a matter of cultivation technique).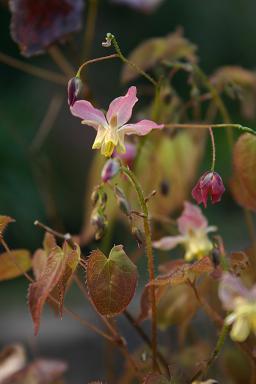 27th March 2007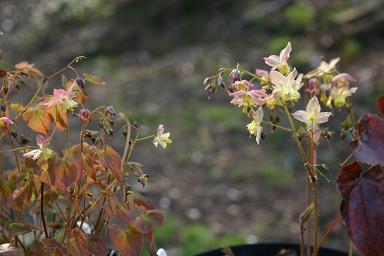 27th March 2007
This shows the two plants together - 'Versicolor' on the left and 'Cupreum' on the right.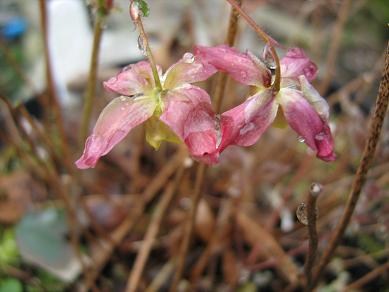 8th March 2008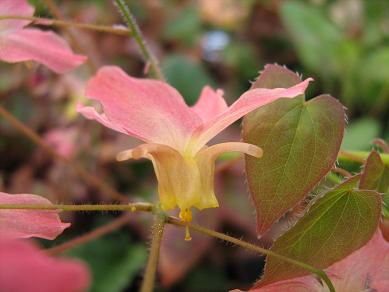 20th March 2009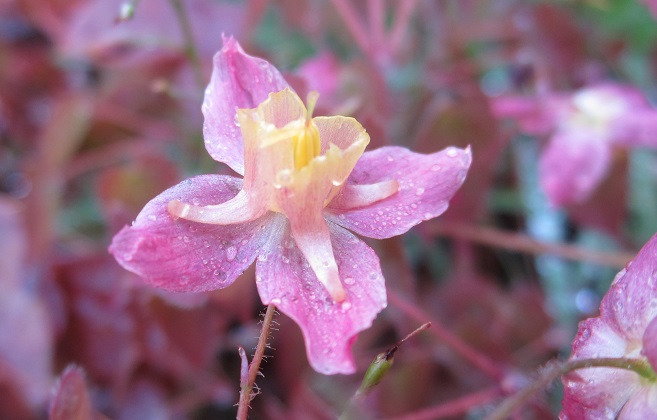 28th March 2014
References:
Barker, David G. - Epimedium and other herbaceous Berberidaceae, Hardy Plant Society, 1997
Stearn, William T. - Epimedium, 2002.