Epimedium x youngianum 'Niveum'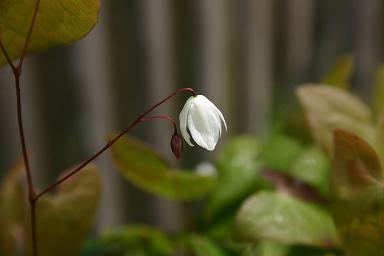 E.diphyllum x E.grandiflorum.
A hybrid between Japanese species. A lot of different colour forms have been selected and named in Japan. They are slowly starting to turn up in the UK and USA.
Pure white flowers in spring stand out well against the bronze young leaves. Occasionally produces spurless flowers that are more or less indistinguishable from E.diphyllum.



References:

Barker, David G. - Epimedium and other herbaceous Berberidaceae, Hardy Plant Society, 1997
Stearn, William T. - Epimedium, 2002.