Epimedium x youngianum 'Shiki no Mai'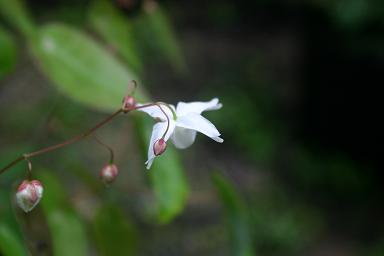 E.diphyllum x E.grandiflorum.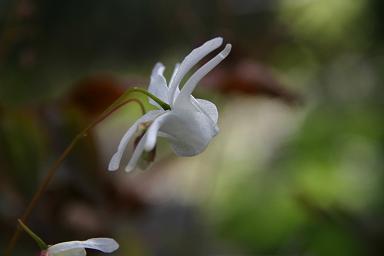 28th April 2006
Pure white flowers. A Japanese form that is sometimes listed as the species E.trifoliolatobinatum, a population of Jpanese plants that are without question derived from hybrids between E.diphyllum and E.grandiflorum.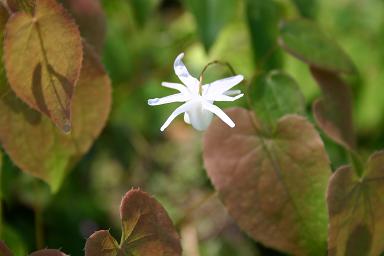 1st June 2006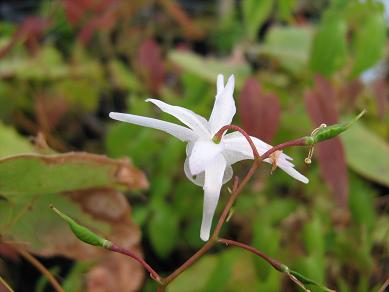 3rd May 2008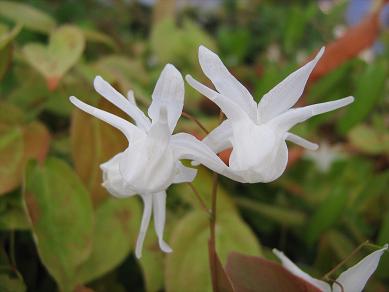 14th April 2009
References:
Barker, David G. - Epimedium and other herbaceous Berberidaceae, Hardy Plant Society, 1997
Stearn, William T. - Epimedium, 2002.