Fuchsia x colensoi
Archive entry 11.03.07
Archive entry 06.03.16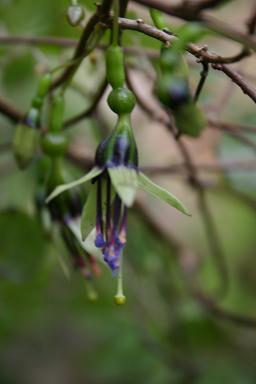 26th March 2005

A natural hybrid from New Zealand between and F.perscandens , this plant leans more towards the F.perscandens parent.

Green flowers marked with blue-black are produced from the older leaf axils (rather than the shoot tips) in April. The hybrid can be quite tall and stringy in growth, but this one is low and trailing. I cut it back really harshly after flowering, and it produces a second flush of flowers at the end of July.

I have grown a much taller form that was very shy flowering.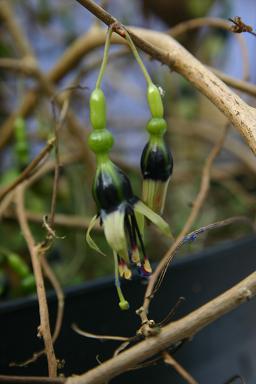 6th March 2007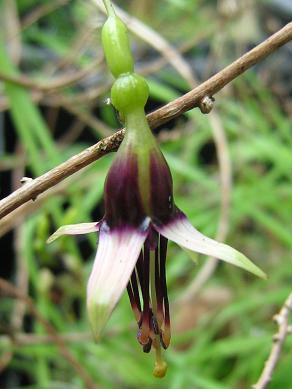 4th April 2008
15th February 2018