Fuchsia excorticata
Archive entry 31.12.06
Archive entry 28.12.08
Archive entry 21.03.10
Archive entry 21.11.10
Archive entry 24.02.13
Archive entry 15.12.13
Archive entry 14.12.14
Archive entry 03.01.16
Archive entry 12.11.17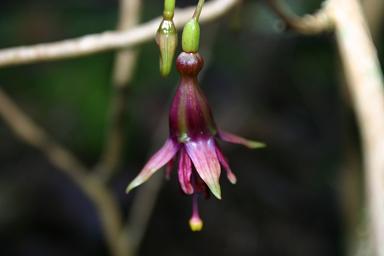 16th January 2005

Fuchsia excorticata is a curious species from New Zealand. It flowers during January and February on the bare stems. The flowers open green and yellow, and then age to purple. It is fairly hardy, but some forms are much stronger than others. The traditionally grown form has large silvery leaves, but it is rather easily damaged by cold. Recent introductions are quite variable, but there are some very cold tolerant forms among them.

In recent years, hybridists have managed to transfer the purple colour into a range of so called "Aubergine" hybrids. 'Zulu King' and 'Roesse Blacky' are proving quite popular.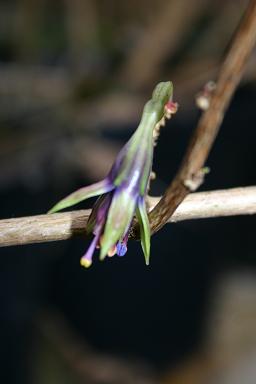 30th December 2006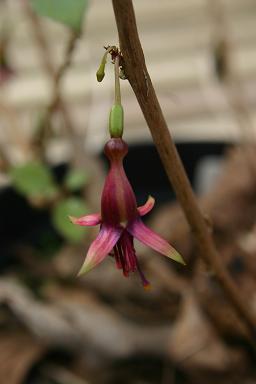 6th March 2007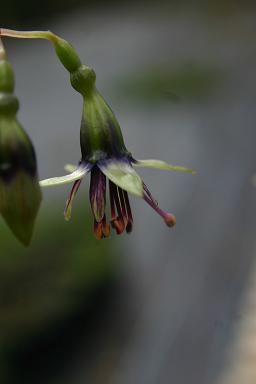 6th February 2007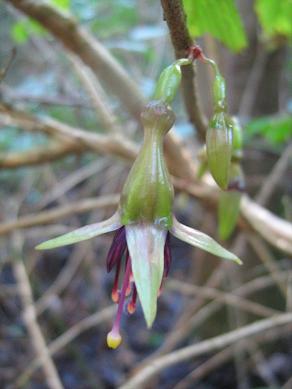 24th January 2008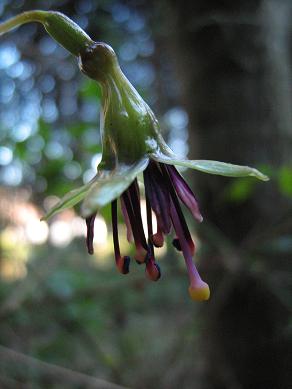 27th December 2008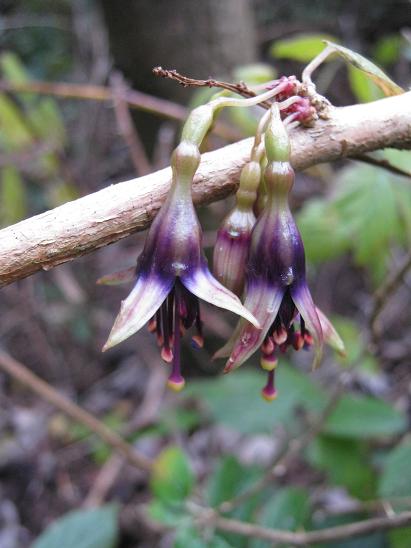 21st November 2010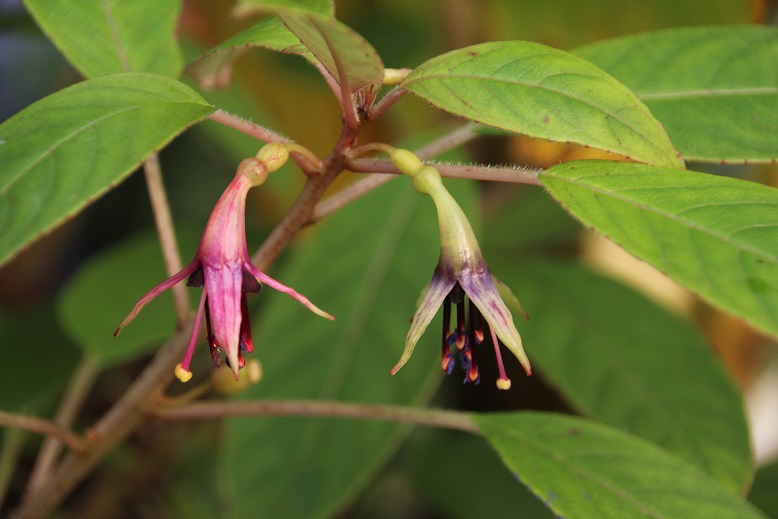 12th November 2017

A local nursery was selling this form of the species and so I am trying it. They say it is bushier anf taller than the usual form and the leaves are certainly longer and have paler undersides than my original form.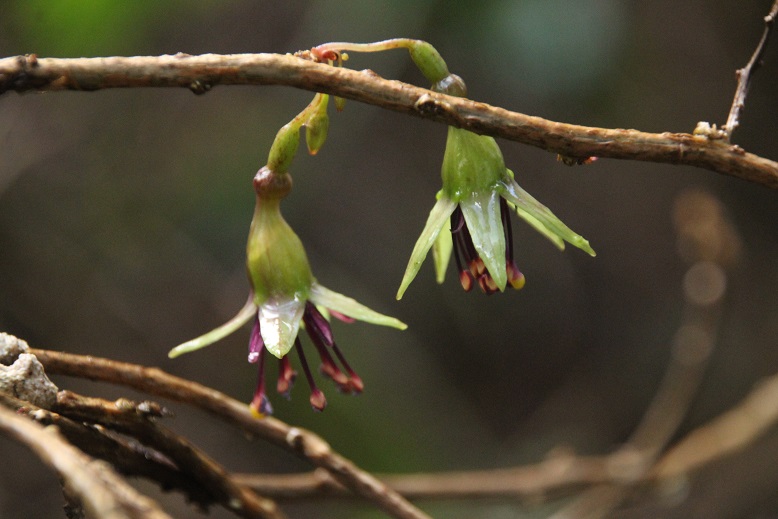 1st January 2018