Galanthus 'Art Nouveau'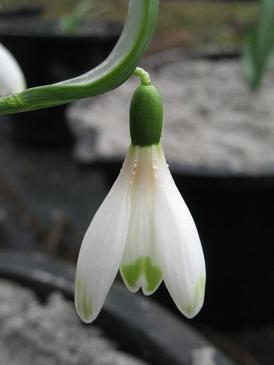 16th February 2011

This was something of a seasonal self-indulgence. I bought it yesterday at the RHS snowdrop show in London. I thought it was probably a good idea to get a picture as soon as I got home. I'm sure it will be reliable, and I'm sure it will reappear next year - it was a strong, well grown plant from Avon Bulbs - but perhaps take a picture now anyway.
It is a cultivar that has recently become available, originally from Normandy. The flowers are long and rather elegant. The outer segments are tipped with green and the inner segments are very long, almost matching them.
I first saw it at the Garden House in 2009. There are a number of green tipped snowdrops about and it is hard to beat a good form of 'Viridapice', but I thought that this was distinctive at the time. I saw it again at the snowdrop show last year so an impressive showing this year sealed the deal and I was happy to lay out the cash.
When I have seen it outside it has always had these rather slender teardrop flowers, but at the show they had expanded fully in the warmth and were much fuller and rounder than I had expected, though I doubt it will ever manage that here in the border during february.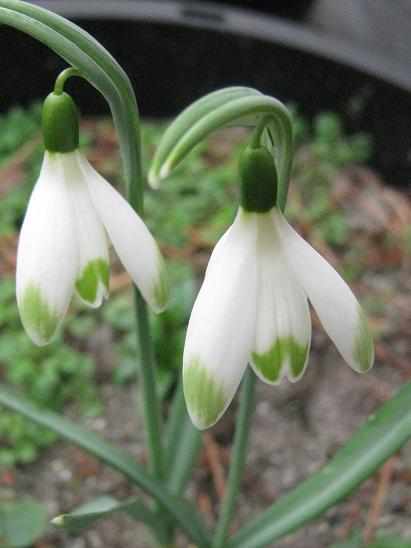 22nd January 2012

Always good to see a solitary flower become two!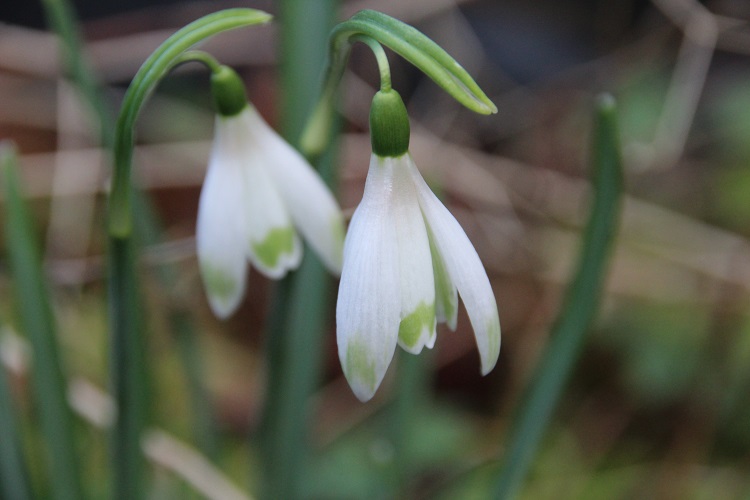 25th January 2018