Galanthus 'Atkinsii Variegated'
Archive entry 28.02.10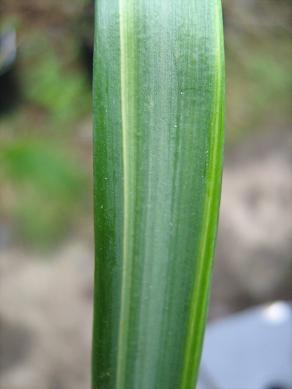 15th February 2009

I picked this out of a group of 'Atkinsii' for sale (at one of our leading Snowdrop retailers) because it has fine cream stripes through the leaf, in the manner of a variegated Clivia. Only time will tell if it is stable enough to be a worthwhile addition to the 'Atkinsii' stable.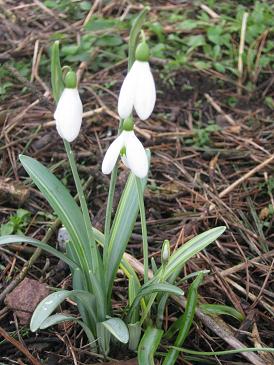 19th February 2011

Over the last two years I have been impressed with the vigour of the plant. As expected, the new offshoots vary in their degree of variegation, which helps confirm my theory that it is in the same style as Clivia (heteroplasmic variegation, if it's any use to know).
I was a little worried that it would be feeble, or have squinny little flowers, but it looks like a good plant.
It will be left in place for another year to bulk up a bit more, and then it will be lifted and split. I will attempt to get divisions from the best variegated shoots. It should be possible to increase the overall quality of the variegation over a couple of seasons by selecting the good ones.