Galanthus 'Blewbury Tart'
Archive entry 07.02.10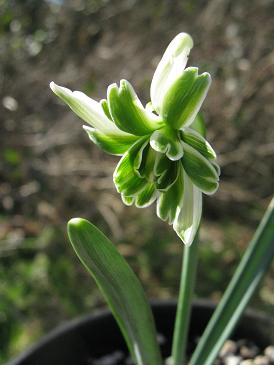 14th February 2010

A new variety in the collection this year, I am a little worried because the bulb was on the small side but hopefully it will establish.
The flowers face outwards rather than hanging down and display the green inner faces of the inner segments.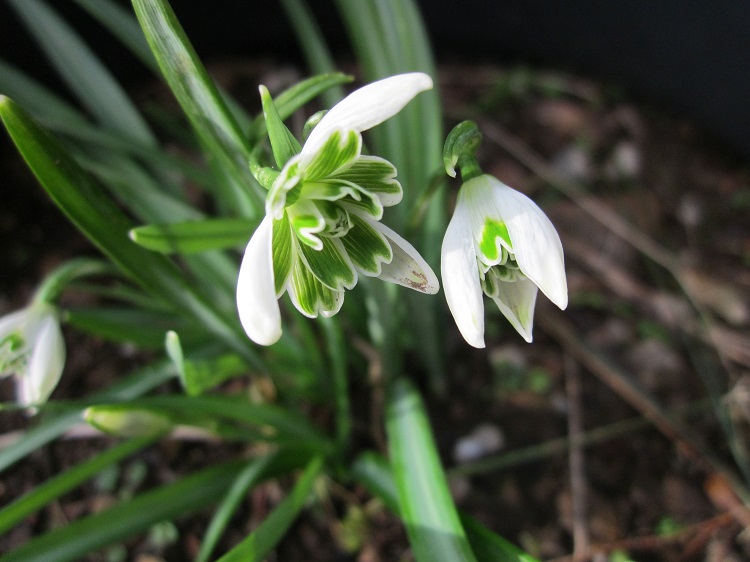 27th February 2014

Discovered by Alan street of Avon Bulbs in his home town of Blewbury, Oxfordshire in 1975.