Galanthus 'Freds Giant'
Archive entry 13.02.11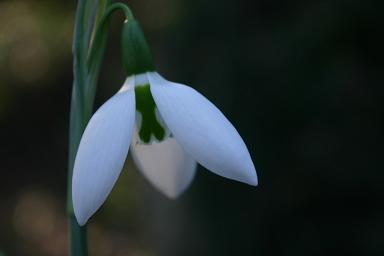 4th February 2007
Like most modern snowdrops, there is a measure of confusion surrounding the plant. The 'Giant' part is only a bit true - it is moderately giant, the 'Fred' however commemorates Fred Sutherland from Cruikshank Botanic Gardens and is entirely accurate.
I can accept a bit of confusion - I bought it at a Cyclamen Society Show!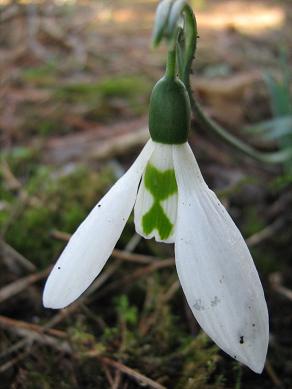 26th January 2008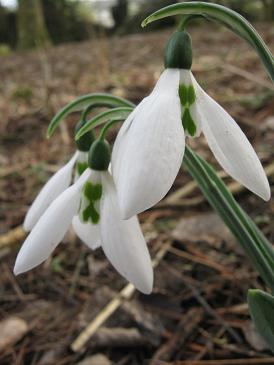 12th February 2011
The markings on the inner segment vary slightly from flower to flower - all of mine derive from a single bulb so there is no question that I have multiple clones. Some have a solid green 'X' shaped mark, in others the basal (upper) portion of the mark is divided into separate spots. The large glaucous leaves are rather floppy in my conditions, where the wind catches them and blows them around. In a more protected position it would be a very impressive clump.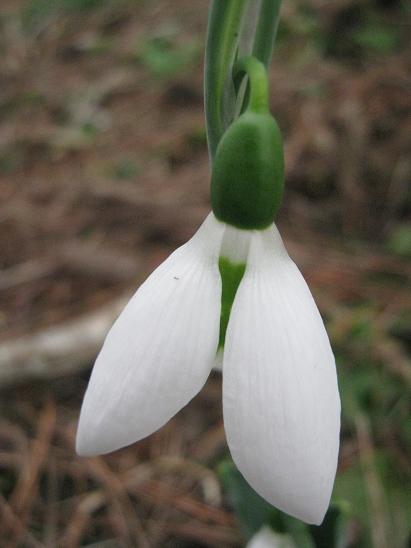 22nd January 2012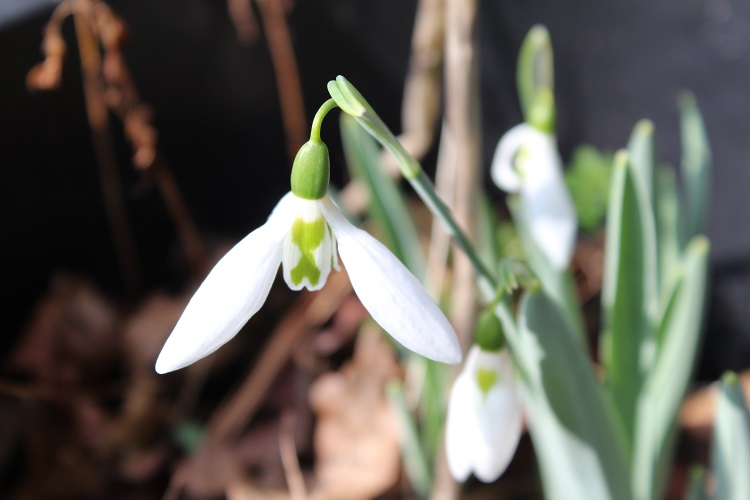 15th January 2015
References:
Bishop, M., A.Davis and J.Grimshaw. Snowdrops, A monograph on cultivated Galanthus. Griffin Press Publishing ltd. 2001 (reprinted 2006).