Galanthus 'Greenfields'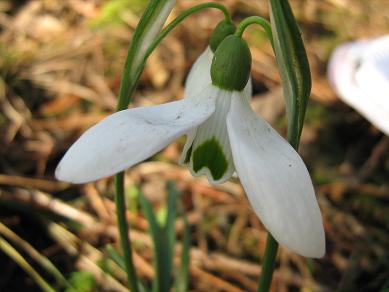 6th February 2008

I have only had it for two years, but it has settled into the woodland well and started to increase.
It originated in 'Greenfields', a garden in Ireland, in about 1950.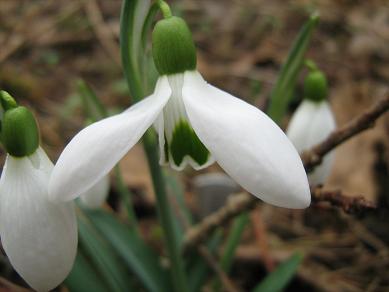 15th February 2009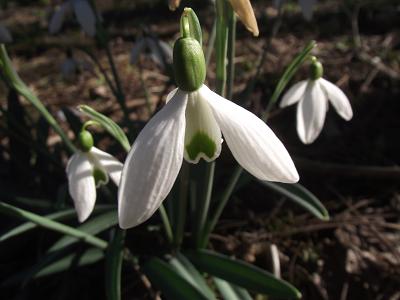 3rd March 2011

It seems to be late this year - usually it comes near the start of the main season, and this year it is somewhere in the middle. Possibly it was held up by freezing weather in December though it doesn't seem to have affected the others.
It has increased vigorously. When I bought it I got a single bulb with a single nose and this year the clump produced 20 flowers (I didn't go out and count them, my life isn't yet that tragic, I've just been looking at some of the other pictures I took at the same time).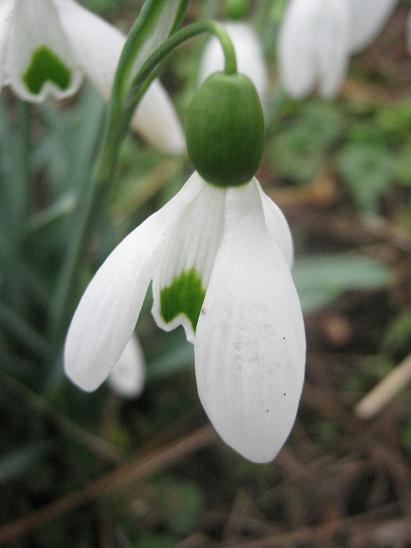 26th February 2012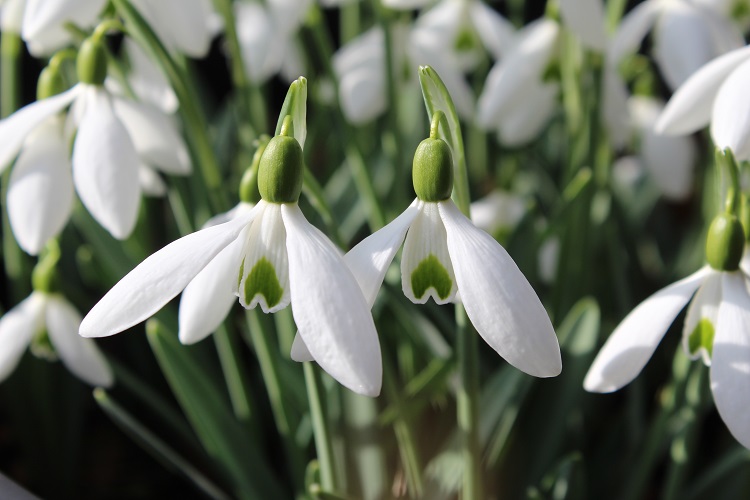 15th January 2015
References:
Bishop, M., A.Davis and J.Grimshaw. Snowdrops, A monograph on cultivated Galanthus. Griffin Press Publishing ltd. 2001 (reprinted 2006).