Galanthus ikariae 'E. K. Balls'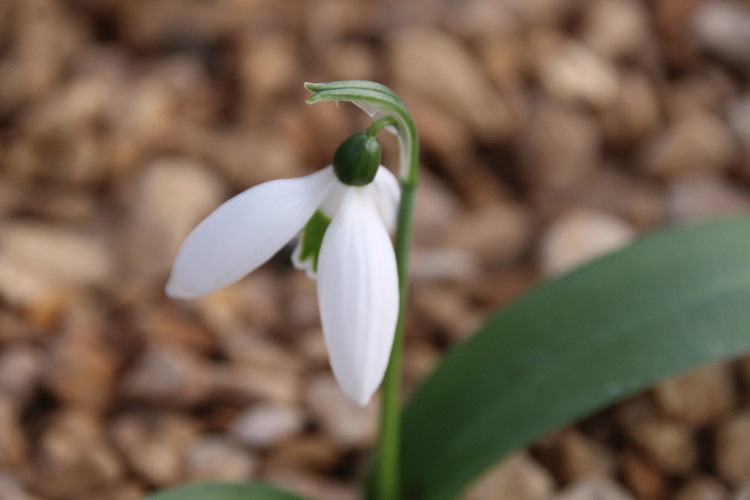 15th February 2018

Oh, delightful chaos dancing midst the dangling drops.
This is probably the same is G. ikariae latifolius collected by E. K. Balls and recorded by Stern in "Snowdrops and Snowflakes" as:

"S.W. of Trebizond, nr. Hamsekeui, in dense deciduous woodland, E. K. Balls 393 (1934), (K)"
"According to the Flora URSS(l.c.) this species is given as endemic to the alpine and sub-alpine zones of the eastern and western Caucasus range. It has also been found by E. K. Balls in a wood above Hamsekeui village at about 6,000 feet on the northern slope leading up to the Zigana Pass south of Trebizond. This form does not differ from the typical subsp. latifolius except that the scape is shorter and it is somewhat smaller in all its parts. The bulbs that were introduced by E. K. Balls in 1933 and 1934 to English gardens grow and seed freely."

If this is the same plant (and it seems likely) then it is not G. ikariae as we currently understand it, but a form of G. woronowii.
Further research shows that this is also Joe Sharman's opinion, which is where I bought this one.



References:

Bishop, M., A.Davis and J.Grimshaw. Snowdrops, A monograph on cultivated Galanthus. Griffin Press Publishing ltd. 2001 (reprinted 2006).
Davis, A.P. The Genus Galanthus.The Royal Botanic Gardens Kew/Timber Press.1999
Stern, F.C. Snowdrops and Snowflakes. The Royal Horticultural Society.1956.