Galanthus 'Jaquenetta'
Archive entry 30.01.11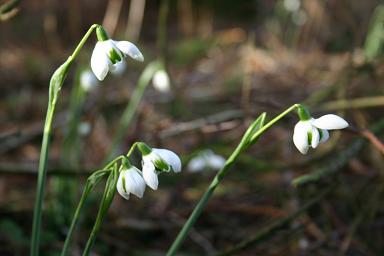 One of a range of double snowdrops raised in the 1940's by H.A.Greatorex of Norwich. They are said to be hybrids between Galanthus plicatus and Galanthus nivalis 'Flore Plena'. He described it as having large and perfect rosettes , and that in some seasons the green marks develop a delightful apricot. It never has with me.
In 1988 I got a bulb from Kath Dryden, and for a number of years it sat around in a pot flowering dutifully but only increasing very slowly. In 2001 I planted the potful out in the woodland.The seventeen bulbs I had at that time have increaded rapidly under the trees and now make a bold show in January.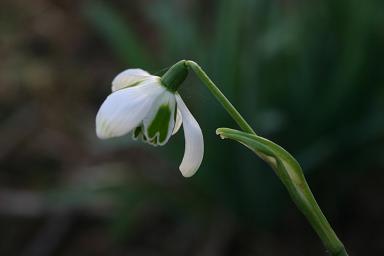 4th February 2007
It is well suited to the woodland. It is not the most elegant of plants, but the flowers are held on long sturdy pedicels and show well above the leaf litter on the woodland floor.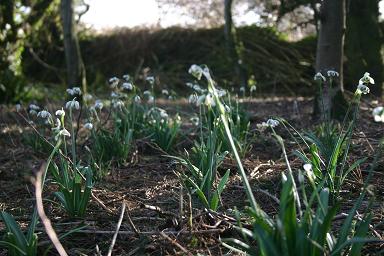 4th February 2007
As fast as they clump up. I split them. I have lost a few to rabbits, who love to dig where I have disturbed the soil, but mostly they prosper mightily.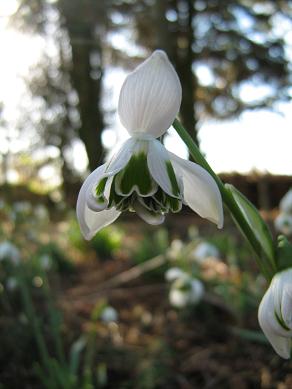 26th January 2008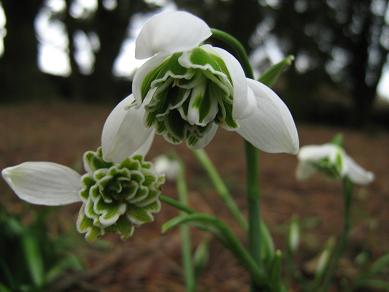 12th February 2009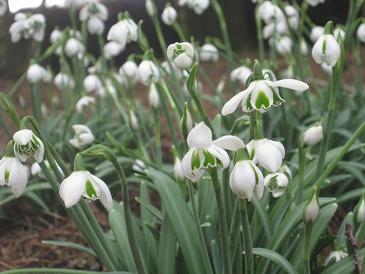 1st February 2011
They are now making a bold show at the top of the garden but this year the tall flower scapes have suffered in the wind, at times lying flat on the ground for days at a time.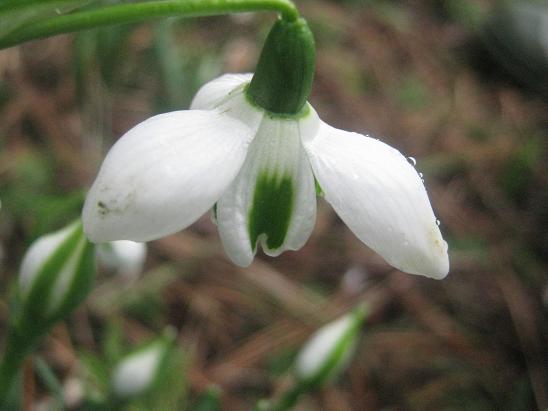 08th January 2012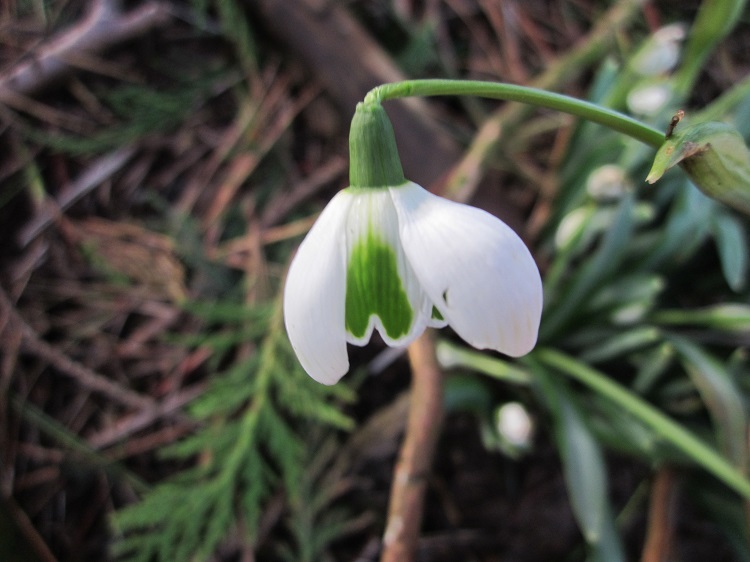 22nd January 2014
References:
Bishop, M., A.Davis and J.Grimshaw. Snowdrops, A monograph on cultivated Galanthus. Griffin Press Publishing ltd. 2001 (reprinted 2006).